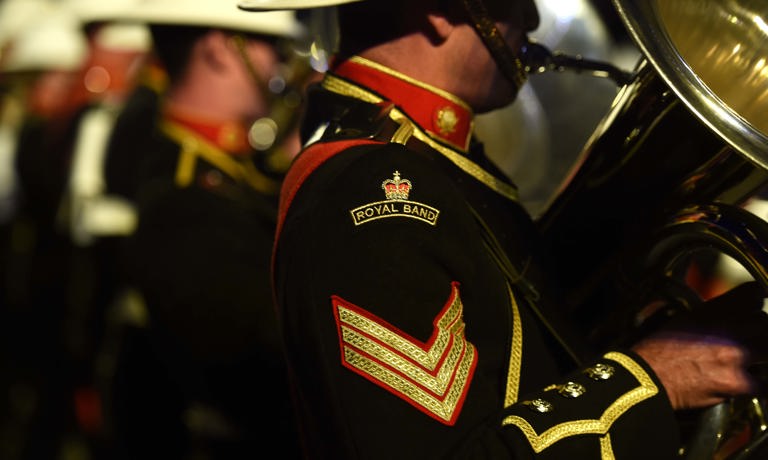 2024 FAQS
 
When does the 2024 show take place?   
Our 2024 show Journeys takes place from 2–24 August 2024. 
I would like to book for a group, what is the best way to make the booking?  
Customers can book a maximum of 10 tickets online. If you would like to book for a group larger than 10 people, please telephone the Box Office on +44 (0) 131 225 1188.   
Can children attend the Tattoo?  
We welcome children and we do not impose an age limit. Tickets for children are charged at full price, however, children of three years and under can be admitted free of charge and without a ticket providing they remain seated on an adult's lap. Please be aware that the Show contains some loud noises throughout the performance, including special effects, which some young children may find upsetting. 
When will the preview night tickets be on sale? 
Details for next year's preview performance are yet to be confirmed. More information will be released nearer our 2024 Show. Please keep an eye on our website and social media channels for the most up to date information.  
Will there be fireworks? 
All shows will feature fireworks and other pyro technics as part of the performance. Further details about the 2024 show Journeys, will be released in due course.  
Is the show the same every night? 
The show content is the same on each performance during the 2024 show, Journeys.  Monday to Friday the performance begins at 9:30pm and on Saturday there is a show at 6.15pm and 9.30pm. The early performance tends to be more popular with families and gives a great view of the performer's costumes and formations whereas, as the sky is darker in the evenings, the projections are bolder for the 9:30pm displays.   
I can't remember my Tattoo log-in details?  
On the sign-in page, click on the 'Forgot your password?' link and follow instructions to reset your password. Please ensure you use the email address that you originally made your Tattoo booking with.   
If you cannot remember the email address you booked with, please contact us on +44 (0) 131 225 1188. 
Who is performing in 2024?   
The full line up for the 2024 Royal Edinburgh Military Tattoo has yet to be announced. We can confirm that audiences will enjoy the legendary sound of the Massed Pipes and Drums, musicians from UK Military Regiments and the lone piper, alongside outstanding talent from the Tattoo Dancers. 
If you would like to be kept updated on all Tattoo news, you can sign up to receive our newsletter, or alternatively you can follow us on Facebook, Twitter and Instagram. 
I need accessible seating; how do I book?  
Wheelchair and Accessible seating can be purchased by calling the Box Office on +44 (0)131 225 1188. Facilities exist for the positioning of wheelchairs along the front row of Sections 1–4 and 12–17 as well as at the top of Section 10 facing Edinburgh Castle.  Access to the wheelchair areas in Section 1–4 and 12–17 is via a ramp and access to the wheelchair area in Section 10 is by way of an elevator.  Each wheelchair ticket will admit one wheelchair user (who must remain in their wheelchair throughout the performance) and one essential companion. Accessible seating is available in the front row of Sections 12–17 and only 5 steps from ground level.  
What is your cancellation policy?  
If you can no longer attend, you may be able to resell your Tattoo Ticket using our resale facility, subject to an administration fee. Please contact our Box Office team on +44 (0) 131 225 1188 or resale@edintattoo.co.uk for further details on how to resell your Ticket. Tattoo tickets returned for resale will be accepted at the discretion of the Box Office and will not be offered for resale until all Tattoo tickets are sold out. Resale of a ticket is not guaranteed, and The Royal Edinburgh Military Tattoo shall not be liable for any tickets that are not successfully resold.