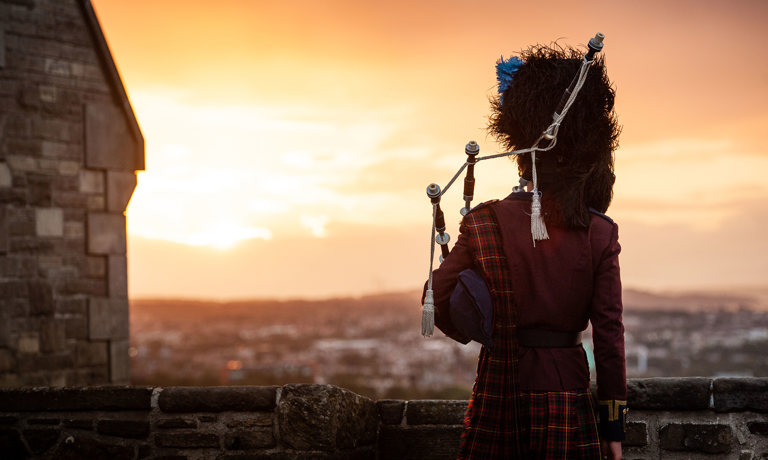 FAQs
When does the 2022 show take place? 
The 2022 show takes place from 5–

2

7

 August 

2022.
What are the performance times?
Monday to Friday at 9.00pm, with the exception of Friday 26 August when performances will take place at 6.15pm and 9.30pm. Saturdays at 6.15pm and 9.30pm.
How much do tickets for 2022 cost? 
Standard ticket prices range from £30.00 to £95.00 each, plus booking fee. Premier seats, Royal Gallery seats and Hospitality packages range from £145.00 to £640.00 each plus booking fee.
Is there an online booking limit?
Online bookings are limited to 8 tickets per person/company. If you wish to book more than this number, please telephone the Box Office on +44 (0) 131 225 1188. Members can purchase up to 10 tickets online  and get access to a priority booking window.
I can't remember my Tattoo log-in details?
Please use the email address that you initially made your Tattoo booking with. Once you have entered this, you can select 'Forgot my password' and follow instructions to reset you password.
If you cannot remember the email address you booked with, please contact us on +44 (0) 131 225 1188.
Do I need to update the name on my ticket?
All tickets automatically show the name of the person who purchased them. There is no need to update the name on the tickets, please just bring them with you when you attend the event.
Why is the QR code greyed out on my tickets?  
All ticket QR codes will become activated 48 hours before you attend the performance.  
Can children attend the Tattoo?
We welcome children and do not impose an age limit. Children of three years and under are admitted free of charge and without a ticket providing they remain seated on an adult's lap. Tickets for children of four years and over are charged at full price. We should point out, however, that the Show will contain some loud noises, throughout the performance, including during the fireworks displays. From our experience, some young children find this upsetting.
Who will be performing in 2022?
Expect to see all your Tattoo favourites: The Massed Pipes and Drums, athletic Tattoo Dance

Company

and iconic Lone Piper, like you've never seen them before. Plus, this year they will be joined by groups from

Switzerland,

Mexico, USA and New Zealand including The

Top Secret

Drum Corps and New Zealand Army Band. You can find our full cast list here.
When will I get my tickets? 
With the launch of our new ticketing platform, we now have 3 delivery options for your Tattoo tickets. You can choose from

Print@Home

,

postal

ticket delivery or our

brand new

mobile ticket

via our

Tattoo Tix App

.

 




 

 

Find out more about accessing your 2022 tickets here.  

 




 

 

If you have any further questions about your tickets

that are no

t

answer

ed

on

our 'Tickets' page

, please contact 

tickets@edintattoo.co.uk

. 

 
Will there be fireworks at all performances?
Weather permitting, all performances will include a short fireworks display. Enhanced fireworks will take place at Friday 9.00pm performances (9.30pm on Friday 26 August) and Saturday 9.30pm performances.
Is there a dress code for Hospitality packages with outdoor seating?
There is no specific dress code for packages with seats for the performance in the outdoor arena, but we do ask that you respect your host and fellow diners and dress accordingly, i.e. avoiding short trousers and sports shoes. As you are sitting in the outdoor arena for the Tattoo performance a warm top layer or coat is recommended.
Is there a dress code for the Royal Gallery?
The Royal Gallery has a smart dress code which means

either national dress, uniform or business attire

. Jeans, short trousers, and sport shoes are not permitted. Whilst The Royal Gallery is under cover, it is open to the front, so we ask that you dress warmly to protect yourself from the evening chill. The Royal Gallery dress code will not apply to other guests who may be dining with you before sitting in the outdoor arena for the Tattoo performance.
Will there be flyovers this August?
The flyover dates and approximate times for our 2022 show are as follows: 
6 August 2022: 6.15pm

12 August 2022: 9.00pm

 

18 August 2022: 9.00pm

26 August 2022: 9.30pm
Please note, all scheduled flyovers are subject to change or cancellation due to weather conditions and/or operational reasons.
What is your cancellation policy?
If you can no longer attend, you may be permitted to resell your Tattoo Ticket using our resale facility subject to an administration fee. Please contact our Box Office team on +44 (0) 131 225 1188 or resale@edintattoo.co.uk for further details on how to resell your Ticket. Tattoo tickets returned for resale will be accepted at the discretion of the Box Office and will not be offered for resale until all Tattoo tickets are sold out. Resale of a ticket is not guaranteed and we shall not be liable for any tickets that are not successfully resold.
I have transferred my booking value to 2022, how do I book?
We contacted all transfer customers in early November to inform them of their priority booking window (15–21 November 2021) . This window has now closed. If you're a transfer customer, you can access tickets online here. Please note, tickets are now available at 2022 prices.
If you do not wish to rebook for 2022, the credit will remain in your account for you to use on a future performance.
I transferred my booking value to 2022, however can't make any of the shows. Can my booking value be used for a future Tattoo?
Any credit from a previous transfer will remain in your account until such time as you wish to make a booking. We sincerely hope anyone planning to attend our show will get the chance to make the trip again and look forward to welcoming you soon.
I have purchased a Tattoo Membership, when can I book tickets?
Our members' priority booking window

 

was open 29

–

30

 

November 2021. Tickets are now on sale for general release, you can book

 

online

 or b

y

 

telephone on +44 (0) 131 225 1188. Box office hours are Monday to Friday 10.00am–4.30pm. 

 

Please contact our Box Office if you have any questions about your membership.

 
What are the Tattoo Memberships and how can I purchase these?
Our membership packages are not currently on sale.
I need accessible seating, how do I book?
Facilities exist for the positioning of wheelchairs along the front row of Sections 1–4 and 12–17 as well as at the top of Section 10 facing Edinburgh Castle.  Access to the wheelchair areas in Section 1–4 and 12–17 is via a ramp and access to the wheelchair area in Section 10 is by way of an elevator.  One wheelchair ticket will admit one wheelchair user (who must remain in their wheelchair throughout the performance) and one essential companion. Accessible seating is available in the front row of Sections 12–17 and only 5 steps from ground level. Wheelchair and Accessible seating can be purchased by calling the Box Office on +44 (0)131 225 1188.
Why can't I complete my purchase on Internet Explorer?
Internet Explorer browser

has now been retired and

is

no longer supported by Microsoft.

Please

use an alternative browser such as Chrome or Microsoft Edge.

Our platform is available on a

ll other browsers

.
If I donate to The Royal Edinburgh Military Tattoo, what will my money be used for?  
Charitable purposes are at the heart of everything we do, and our organisation is proud to support many military and arts charities. By donating you are supporting our Service men and women and helping to develop and uphold the musical traditions at the heart of our performance. Over the years we have given over £12.3m to charity. All donations will be made directly to The Royal Edinburgh Military Tattoo (Charities) Limited, registered charity number SC018377.