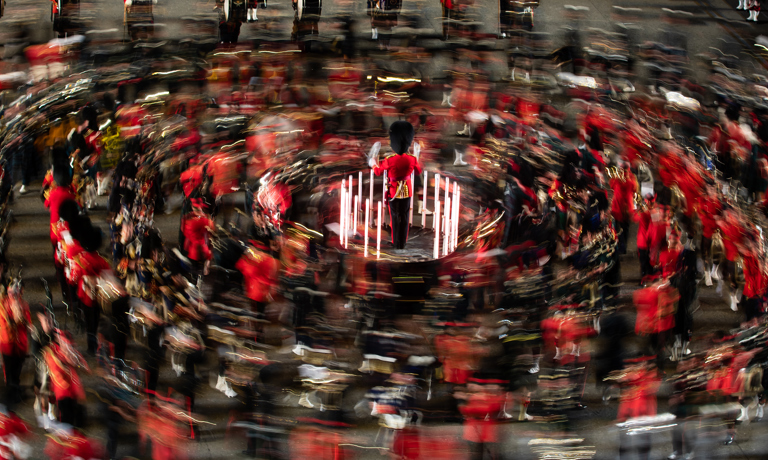 About us
Our Organisation
Learn more about our organisational structure, including our Board of Directors, Chief Executive and Senior Management Team that collectively are responsible for the long-term success of The Royal Edinburgh Military Tattoo.
Peter Lederer CBE - Chairman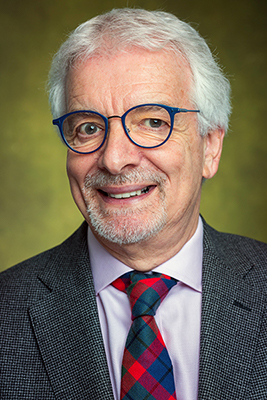 Board chairman of:
The Royal Edinburgh Military Tattoo (Charities) Limited
The Royal Edinburgh Military Tattoo Limited
Edinburgh Tattoo Productions Limited
The Royal Edinburgh Military Tattoo (International) Limited
Peter is Chairman of The Royal Edinburgh Military Tattoo Board of Directors and has been a member of the Board since 2011. He brings extensive experience from the hospitality industry, previously holding operational and senior management positions in Canada and the USA, as well as 30 years with Gleneagles during which he developed the hotel into an internationally recognised, award-winning resort. Among a range of Board roles, he also held the position of Chair of Visit Scotland from 2001 to 2010.
In her 1994 Birthday Honours List, Her Majesty The Queen appointed Peter an Officer of the Order of the British Empire (OBE) for his services to the hospitality industry. This was followed by the honour of CBE in 2005. Peter has been awarded Honorary Doctorates by Queen Margaret University, Edinburgh, and the University of Stirling. In addition to this, he is a Master Innholder and Freeman of the City of London, as well as a Liveryman of the Worshipful Company of Innholders.
The Right Honourable Lord George Robertson of Port Ellen KT GCMG HONFRSE - Vice Chairman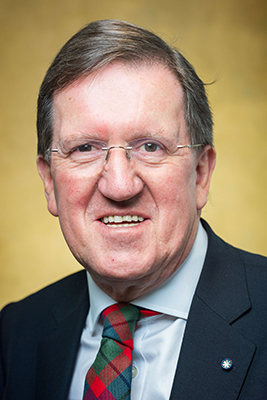 Vice Chairman of:
The Royal Edinburgh Military Tattoo (Charities) Limited
The Royal Edinburgh Military Tattoo Limited
Lord Robertson joined The Royal Edinburgh Military Tattoo Board in March 2015. Currently Special Adviser to BP and Senior Councillor with the Washington based Cohen Group, he brings with him a combined expertise from these roles, as well as his former posts as the 10th Secretary General of NATO (1999-2003) and UK Defence Secretary (1997-1999). Prior to this, Lord Robertson held senior parliamentary Opposition roles for over a decade. He was Member of Parliament for Hamilton and then Hamilton South from 1978 to1999 and was elevated to the House of Lords in 1999.
George has been awarded many honours and distinctions over the course of his career including being appointed to Her Majesty's Privy Council in 1997, being personally appointed by Her Majesty The Queen as a Knight of the Thistle in 2004 and, receiving the US Presidential Medal of Freedom in 2003. In addition to The Royal Edinburgh Military Tattoo, Lord Robertson holds positions in numerous organisations and has fourteen Honorary Doctorates. He is Honorary Professor at the University of Stirling and Kings College London, Chairman of Western Ferries (Clyde) Ltd. and the FIA Foundation.
Lieutenant General Robin Brims CB CBE DSO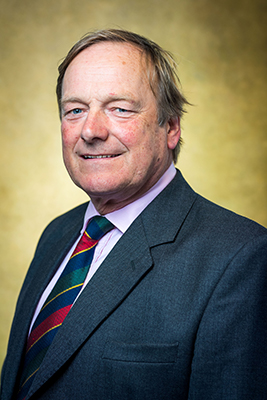 Board member of:
The Royal Edinburgh Military Tattoo (Charities) Limited
The Royal Edinburgh Military Tattoo Limited
Since joining the Board of Directors in March 2015, Lt Gen Robin Brims has brought with him an abundance of military and international knowledge. The Army has taken him to locations all over the world including Germany, Bosnia and Iraq. He completed his military service as Commander Field Army before retiring in 2007. After retiring from the Army, Robin spent a further two years in Iraq as Vice-Chancellor of University of Kurdistan-Hawler in the Kurdistan Region, where he was tasked with reorganising the University.
Now based in North East England, Robin sits on the Board for various organisations including The Key, Northumbria Historic Churches Trust and was until recently, Chair of both the Reserve Forces and Cadets Association and the Oswin Project. Since 2009, Robin has been Deputy Lieutenant of Tyne and Wear and became High Sheriff of Tyne and Wear in 2017.
Hugh Dunn CPFA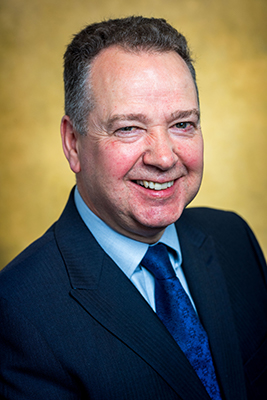 Board member of:
The Royal Edinburgh Military Tattoo (Charities) Limited
The Royal Edinburgh Military Tattoo Limited
Hugh Dunn has been with the Board of Directors since June 2013. He is the Chief Financial Officer for the City of Edinburgh, also taking up the interim post of Executive Director of Resources in early 2016.
Hugh began his career in local government as a trainee accountant in 1983. In 1986 he moved to Lothian Regional Council as an accountant, going on to hold various posts before moving to City of Edinburgh Council as a Principal Accountant in 1996. He has extensive experience in accountancy and financial matters and has worked on various initiatives including Public Private Partnerships, National Housing Trust, Tax Increment Finance Schemes and Council Company Restructuring. As well as The Royal Edinburgh Military Tattoo Board, Hugh also sits on the Board of Lothian Pension Fund Investment Ltd. and the Lothian Pension Fund Employees Ltd.
Chris Edmonds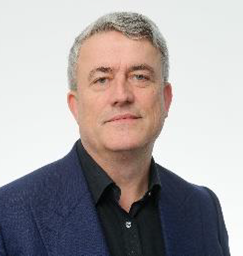 Board member of:
The Royal Edinburgh Military Tattoo Limited
Chris is a veteran of the UK live entertainment events and ticketing industry, having worked in various senior management roles across the industry for over 30 years. He joined Ticketmaster in 2004, as Managing Director of their UK business, the global ticketing company's second largest market after North America. In 2013, Chris became Chairman of Ticketmaster UK and expanded his role as Executive Vice President, leading Ticketmaster's international expansion through mergers, acquisition, and partnerships across multiple markets.
Geraldine Gammell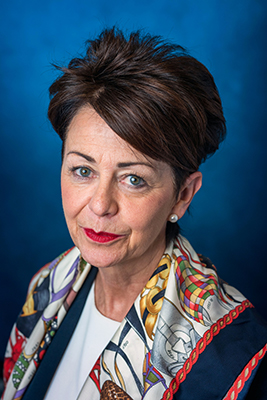 Board member of:
The Royal Edinburgh Military Tattoo (Charities) Limited
The Royal Edinburgh Military Tattoo Limited
The Royal Edinburgh Military Tattoo (International) Limited
Edinburgh Tattoo Productions Limited
Geraldine joined the Board of Directors during August in 2013. As a qualified Chartered Accountant she has had a diverse career including being partner in a firm of Accountants and Business Advisors, Founder and Investor Relations Director of two start-up Commercial Property Funds and also a Non-Executive Director of NHS Trusts and the Traverse Theatre. 2006 saw Geraldine become a Director of The Prince's Trust Scotland (UK Charity). This position brought with it the responsibility for all Scottish operations, including raising and managing the annual budget of £4m, and leading a team of 55 staff.
Currently, Geraldine holds the positions of Trustee of Golden Charter Trust, a Trust that invests the funds arising from pre-paid funeral plans, Member of the Ethics Committee of the C.A Institute, Chair of 'Widen the Welcome', a campaign for Maggie's Cancer Care Charity in Scotland, and Governor of Kilgraston School.
Glen Gribbon
Board member of:
The Royal Edinburgh Military Tattoo (Charities) Limited
The Royal Edinburgh Military Tattoo Limited
When Glen joined the Board of Directors in March 2015, he brought with him a wealth of experience gained over a career in the consumer goods industry. Currently Marketing Director of The Macallan at Edrington, Glen oversees the world's leading luxury spirit brand. Prior to joining Edrington, Glen spent three years as Managing Director at Vets Now Clinical Services, the UK's leading emergency out of hours veterinary network which treats over 100,000 pets a year.
Throughout his career Glen has worked for large brands such as Mars Confectionary, Colgate-Palmolive, and Jim Beam. He first entered the world of Scotch whisky in 2001 as International Sales and Marketing Director of Whyte & Mackay, going on to oversee The Famous Grouse and Cutty Sark at Edrington. In 2015 Glen was named a Keeper of the Quaich in recognition of his contribution to Scotch Whisky industry, and in 2001he was made a Fellow of the Marketing Society.
Tim Hall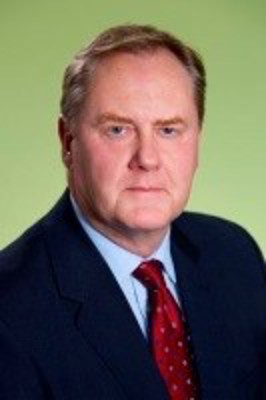 Board member of:
The Royal Edinburgh Military Tattoo (Charities) Limited
During a career that spans over 34 years in investment management, Tim spent much of his professional career at Martin Currie in Edinburgh before joining the London based Garraway Capital Management in 2013. As a main Board Director at Martin Currie, and a member of the management team at Garraway, his experience at Board level is reflected in several non-executive roles and the chairing of major charitable foundations. He has chaired the Corra Foundation (Lloyds TSB Foundation for Scotland), the Martin Currie Charitable Foundation, and worked with the Princes Trust and Pilotlight Scotland.
He currently chairs the Board of Governors of Kilgraston School and is a trustee of the Mainhouse Charitable Trust.
Ray MacFarlane
Board member of:
The Royal Edinburgh Military Tattoo (Charities) Limited
Ray graduated MA, LL.B, MBA from the University of Glasgow and began her career as a solicitor in private practice. A former Senior Director of the Bank of Scotland and Managing Director of Scottish Enterprise, Ray is now Chairman of the Scottish Legal Aid Board and of Museums Galleries Scotland.  She has held a variety of non-executive posts in the public and private sectors and is now Deputy Chairman of the National Heritage Memorial Fund and of the National Lottery Heritage Fund and chairs the Scotland Committee. Ray is also a Trustee of the National Galleries of Scotland Foundation and of the Hopetoun Foundation.
Bill Morris LVO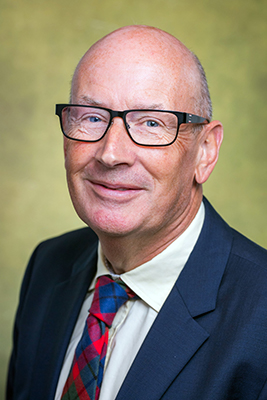 Board member of:
The Royal Edinburgh Military Tattoo (Charities) Limited
The Royal Edinburgh Military Tattoo Limited
In May of 2015, The Royal Edinburgh Military Tattoo welcomed International Events Consultant Bill to the Board. As Director of Culture, Ceremonies, Education and Live Sites for the London 2012 Olympic Games, Bill has a deep understanding of staging large-scale international events. He led the team which delivered the Opening and Closing Ceremonies, Torch Relays, Victory Ceremonies, and Team Welcome Ceremonies. Bill continues his relationship with the Games as an Expert Advisor for the International Olympic Committee.
Before joining London 2012, Bill worked in radio and TV production at the BBC. As Project Director of Live Events, he was responsible for major spectacles including BBC Music Live, BBC Proms in the Park, 'Live 8' in summer 2005, and The Queen's Concerts at Buckingham Palace, for which he was awarded the LVO in The Queen's Jubilee Honours List.
Serving on the Radio Academy's Council and as Chair between 1998 and2001, Bill was awarded a Fellowship in 2001 and then in2012 he was granted the Olympic Order of Merit. Bill also served as an advisor inside HMG Home Office and is a Trustee and Chair hair of a number of arts and education charities.
Lee Roberts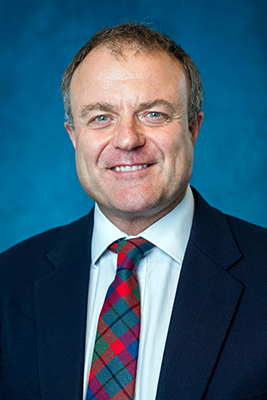 Board member of:
The Royal Edinburgh Military Tattoo Limited
Lee joined Joining the Board of Directors in June 2019, Lee brings with him experience from thirty years spent in the development of commercial revenue in media and live entertainment. He was part of the launch team for Virgin Radio, the UK's first national pop and rock station and, as Sales Director, helped the station achieve the highest share of national revenue as well as creating new digital radio services for the Virgin Radio group. He was also Commercial Director of The O2, the world's most successful music venue, and over nine years generated £30m+ annual revenue from sponsorship, commercial partnership, and hospitality deals. Within the AEG Worldwide Group, he worked on venues such as Rotterdam Ahoy, O2 World Berlin, Palais 12 Brussels, Ülker Arena Istanbul, SSE Arena Wembley, and the SSE Hydro in Glasgow.
In 2014 he became Managing Director of Canvas Partnerships, developing commercial benefits for the entertainment, culture, retail, and property sectors. Canvas has generated sponsorship revenue and provided consultancy services for companies such as BAFTA, Imperial War Museum, Battersea Power Station, intu plc, the Nelson Mandela Global Exhibition, East of England Arena and Events Centre, Lloyd Webber Theatres, and the Barbican.
He is also a Foundation Governor of Queen Mary's Grammar School in Walsall, West Midlands – one of the best performing state schools in England and Wales.
Gillian Watson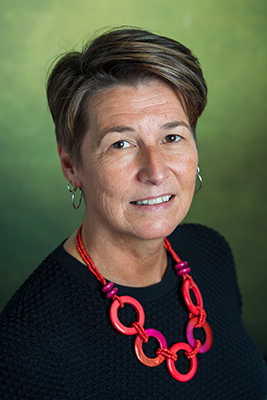 Board member of:
The Royal Edinburgh Military Tattoo (Charities) Limited
The Royal Edinburgh Military Tattoo Limited
Gillian joined the Board of Directors at a busy time in August 2013. She has worked across finance, strategy, and business development in various sectors both in the UK and internationally. She began her career at Morgan Stanley in London, later moving to Hong Kong. Thereafter, she joined the power and energy sector in the UK and continental Europe where she held various senior leadership positions including, Director of Corporate Strategy for a Spanish utility company before returning to Scotland in 2006. In 2007 she was appointed CEO of a privately owned life science company which she led for five years.
Currently Senior Managing Director at ES Noble & Company, an Edinburgh-based boutique investment bank, her responsibilities include originating projects in the energy sector.
She is Chair of DC Alpha Investments SPC and sits on the Boards of Martin Currie Global Portfolio Trust, Scottish Friendly and Meallmore Ltd.  She is also a Trustee of the Boswell Trust. Gillian is a fluent Spanish speaker and holds an honours degree in Mathematics from Edinburgh University and an MBA from INSEAD in France.
Major General Buster Howes CB OBE - Chief Executive
Chief Executive and member of the Boards of:
The Royal Edinburgh Military Tattoo (Charities) Limited
The Royal Edinburgh Military Tattoo Limited
Buster was appointed Chief Executive of the Tattoo in June 2020, having been on its Board since September 2015. Prior to this he served in the Royal Marines, as Commandant General of the Corps and simultaneously as the Commander of the European Counter Piracy Force in the Indian Ocean. His final MOD post was Head of the British Defence Staff in the embassy in Washington DC, working under the Obama administration. His first job as a civilian was CEO of Here Be Dragons, a hybrid commercial-charitable venture dedicated to the sustainable and ecologically sensitive development of the isolated, oceanic, UNESCO biosphere Island of Principe in the Gulf of Guinea, for the benefit its populace and the environment.
Rucelle Soutar - Chief Operating Officer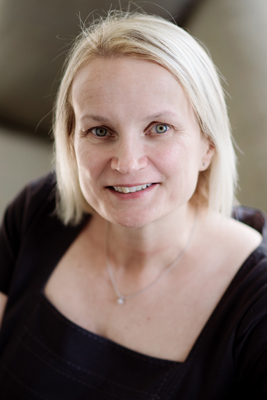 Rucelle joined the organisation as Head of Finance in 2014 and was appointed as Chief Operating Officer in October 2018.  As Chief Operating Officer and Company Secretary, Rucelle supports the Board and Chief Executive in the development and delivery of the organisation's strategy.
Rucelle leads the Senior Management Team and is responsible for the execution of plans and programmes required to deliver against the strategy and managing the business on a day-to-day basis.  Rucelle is also Company Secretary and has direct responsibility for HR, legal, governance and charitable giving.
Rucelle is a Chartered Accountant (ICAS) and Chartered MCIPD with over 20 years' experience in a variety of private, public, and voluntary sector organisations including ProjectScotland and The Royal Zoological Society of Scotland.   Rucelle is married with three young girls and is also a Trustee of the National Galleries of Scotland.
Lynsey Fusco - Head of Marketing and Communications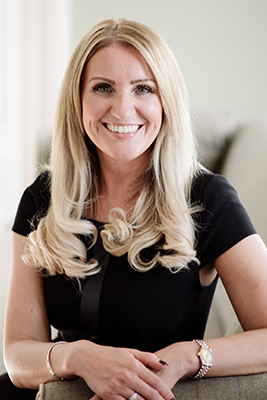 Lynsey took on the role of Head of Marketing and Communications at The Royal Edinburgh Military Tattoo in 2017, bringing almost 20 years of marketing industry expertise with her. Her career has spanned both agency and in-house roles, including Account Director at Tangible, CRM manager at Visit Scotland and Head of Workplace Marketing at Aegon. With both UK and International application, Lynsey has experience across all Marketing disciplines and for many years, held the position as Chair of the Direct Marketing Association in Scotland, a practice for which she is an accredited practitioner.  
Lynsey has also recently become a Board member for Byte Night, Action for Children, as well as providing voluntary support to local charity, Held in Our Hearts.
Ed Fenton DSO - Head of Operations
As Head of Operations at The Royal Edinburgh Military Tattoo, Ed has responsibility for the production, venue and event management of the Show. Prior to joining the Tattoo in February 2020, he was engaged by Capita as Senior Head of Regional Operations, Scotland, Northern Ireland, and North of England – focussed on the Army Recruiting Partnership Project.
Ed is a former Army Colonel who finished his military service in 2014 as Commander, UK Command, Staff and Tactical Training Group.  He commanded The Black Watch, 3rd Battalion, The Royal Regiment of Scotland (3 SCOTS) in Fort George and in Afghanistan where he led a 1500-strong battlegroup in Helmand Province.
Crawford Hunt - Head of Finance and IT
Crawford joined the Tattoo team in February 2019 as Head of Finance & IT. Prior to joining the Tattoo, Crawford was leading on global consultancy and assurance projects for EC and UN partners on behalf of Moore Stephens.
Crawford's extensive experience in the finance industry saw him hold a number of senior positions at The Royal Bank of Scotland Group including Head of Investment Appraisal and Senior Finance Business Partner.  
After qualifying as a Chartered Accountant with ICAS and Ernst & Young in London, Crawford went on to work in the charity sector with Oxfam and Concern Worldwide in Zambia, Angola and East Timor.
Russell Smith - Head of Commercial
Joining the Tattoo in October 2019, Russell's role as Head of Commercial takes responsibility for all ticketing, merchandise and commercial activity. He was previously Executive Director at Doncaster Racecourse having been with the Arena Racing Company for four years. He has held various commercial and marketing roles with Hibernian FC, the Scottish Rugby Union and the Homeless World Cup.
Michael Braithwaite - Creative Director
Taking on the role of Creative Director in October 2020, Michael is responsible for determining and developing the creative of the Show alongside the expert Production team.
An award-winning creative director, producer and musician, Michael brings more than 25 years' experience in live entertainment and outdoor spectaculars. Beginning his international career as the first Senior Producer for Live Entertainment for the Jim Henson Company Michael then went on to work with Warner Brothers, followed by MusicWorks in Glasgow. He then took on the role of Creative Director and Producer for the Mayor of London's Outdoor Festival for the London 2012 Olympics and Paralympics, followed by five years as Global Shows Director for the Merlin Entertainment Group, creating and delivering numerous productions around the globe.