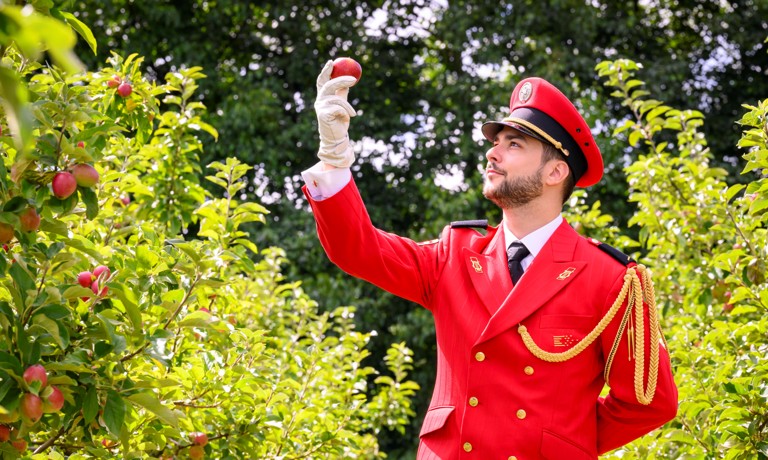 The Swiss Armed Forces Central Band have an amazing story to 'Tell' at this year's Stories Show
Wearing their striking red gala uniform, members of The Swiss Armed Forces Central Band are wowing crowds at this year's The Royal Edinburgh Military Tattoo performance.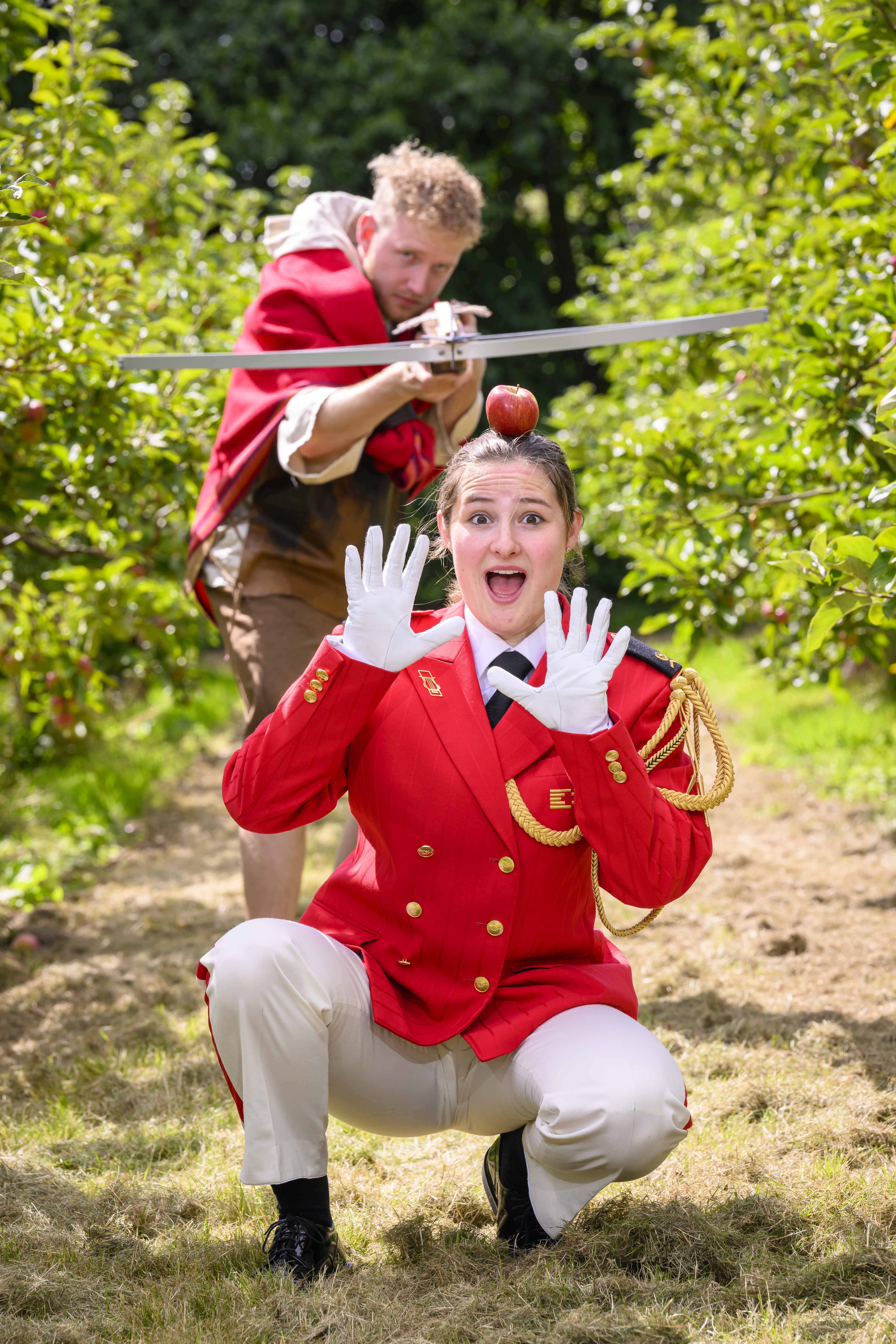 Taking to the Edinburgh Castle Esplanade nightly to entertain Tattoo audiences, the band depict the legendary tale of William Tell. According to Swiss folklore, William Tell was a heroic character who saved his community by standing against tyrannical rule. Famous for his marksmanship, Tell was forced to shoot an arrow placed on his son's head for disobeying the authorities.
The Swiss band recreated the famous scene from the story at Craigies Farm Orchard in South Queensferry, just outside Edinburgh. And each night they bring a mix of drama, pyrotechnics, and a cross bow to the world-renowned Edinburgh Castle.
The Tattoo is running until 26 August 2023 and tickets can be purchased here, on the phone on 0131 225 1188 or in person at the Tattoo Box Office at 1 Cockburn Street, Edinburgh.