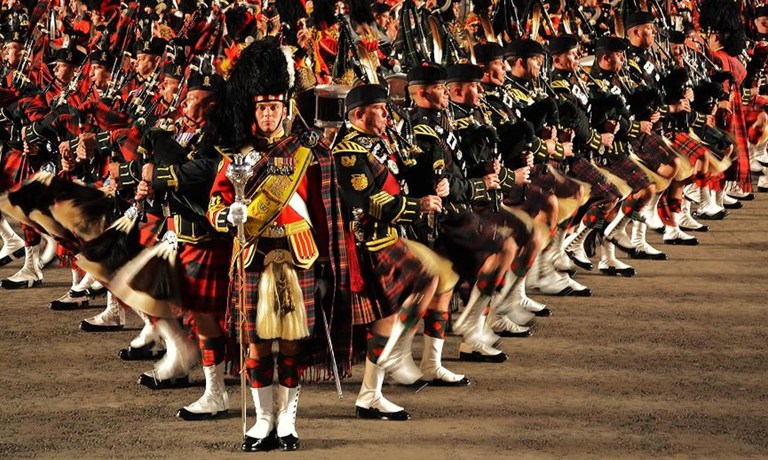 Tattoo set for Glasgow Parade
Tattoo set for Glasgow Parade on Tuesday
From midday on Tuesday 11th August 2015, 600 performers from the Scottish Capital's showpiece military event will present a flavour of this summer's East Meets West-themed Tattoo (until 29th August) with a colourful parade and performance in Glasgow's George Square.
The Tattoo procession is expected to take the locality of the City's principal civic square by storm as performers pay their respects to Glasgow's First Citizen, Provost Sadie Docherty, who will take the salute outside the City Chambers at approximately 12.20pm, while the city centre comes alive to the captivating sights and sounds of Edinburgh's world-famous Military Tattoo.
Tattoo Chief Executive & Producer Brigadier David Allfrey, said: "We are pleased to offer both locals and visitors an opportunity to enjoy some of this month's breath-taking production with its spectacular multi-talented cast."
Attractions such as the enthralling Lotus Dragon Dancers from Changxing, Switzerland's amazing Top Secret Drum Corps, from Charleston in South Carolina the remarkable Citadel Regimental Band and Pipes along with the talented Bollywood Dance troupe from New Delhi, will provide an abundance of entertainment from around the world.
They will feature alongside impressive displays from the Shetland Fiddlers, the Tattoo's Highland Dancers, the Royal Air Force Band together with the celebrated Massed Pipes and Drums.