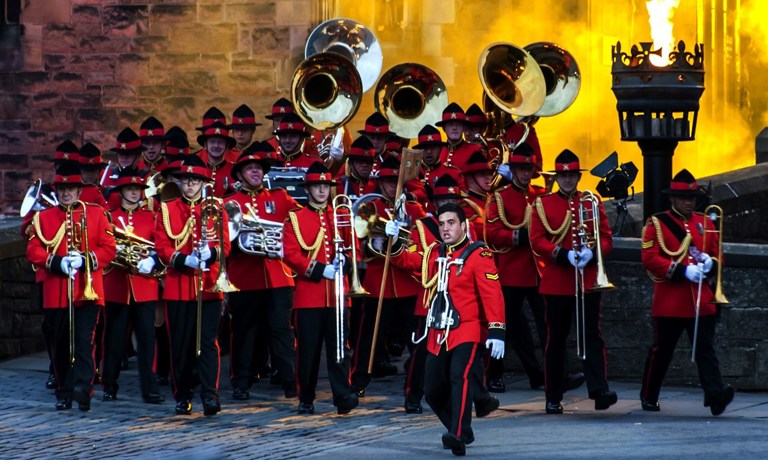 Tattoo 2013 – The Winning Photographs
Tattoo 2013 – The Winning Photographs!
An extraordinary photograph of New Zealand's celebrated Army Band in action has been judged the best pictorial moment of the 2013 Royal Edinburgh Military Tattoo in a competition run by the show organisers last summer.
Colin Hampson from Bury in Lancashire - home to one of Bury's most celebrated men, Sir Robert Peel, former Prime Minister and founder of the Metropolitan Police Force - scooped the top award and £500 for his prize-winning shot in the 23nd annual Tattoo photographic contest.
The 57-year-old Quantity Surveyor has enjoyed photography as a hobby for the past 40 years and managed to successfully capture the opening Maori Challenge from Corporal Peterson of the New Zealand Army Band.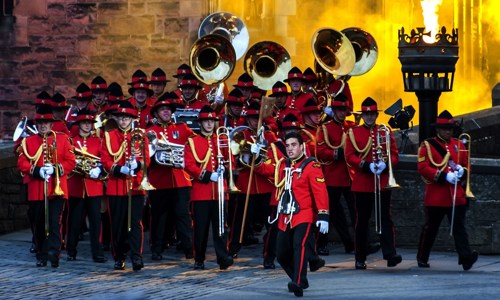 Competition Judges, Photography Lecturer and former official Tattoo Photographer, Brian Swinburne and the Army in Scotland and Edinburgh Tattoo Photographer Mark Owens, examined some 300 entries submitted by visitors from countries across the globe before agreeing on a winner.
"It is always wonderful to see the entries for our Photographic Competition which arrive from all points of the compass. The 2013 photographs have, once again, reached a very high standard - all the more remarkable when one considers that all pictures have been taken from fixed positions in the grandstand, by amateur photographers, with no technical support. The quality is so strong that we plan to exhibit this coming Spring," remarked Tattoo Chief Executive and Producer, Brigadier David Allfrey.
Second place and £250 went to Mrs Paula Duguid from Danestone in Aberdeen for her vibrant picture of the fantastic Compania de Danza Folklorica Tenochtitlan from the sunny climes of Puebla, Mexico.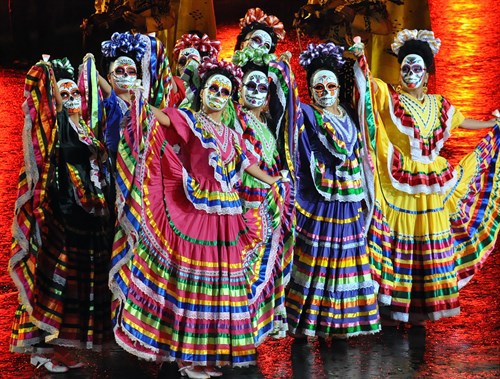 Wakefield, West Yorkshire, native Adam Sheard came in third capturing the spectacular fanfare opening for the Tattoo's Year of Natural Scotland themed show, winning himself £150 in the process.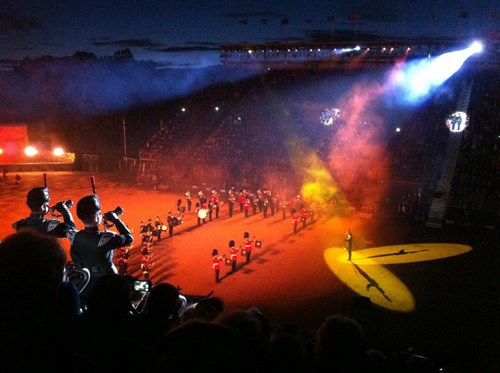 Nine other entries were awarded highly commended, commended, and finalist prizes. Highly commended: Harry Pickering (Florida, USA), Timothy McMahon (New Hampshire, USA) and Chris Hoddle (Bolton, Lancashire). Commended: Daniela Kraßnig (Klagenfurt, Austria), SSgt John Hughes (currently stationed in Germany) and Peter Henriksson (Kristianstad, Sweden). Finalist: Dan Mawditt (Hertfordshire), Mike Howland (Isle of Man) and David Steels (West Yorkshire).
Another photography competition – where cash prizes worth £900 can be won – is to be run over the period of this year's Tattoo, which runs from 1 – 23 August.