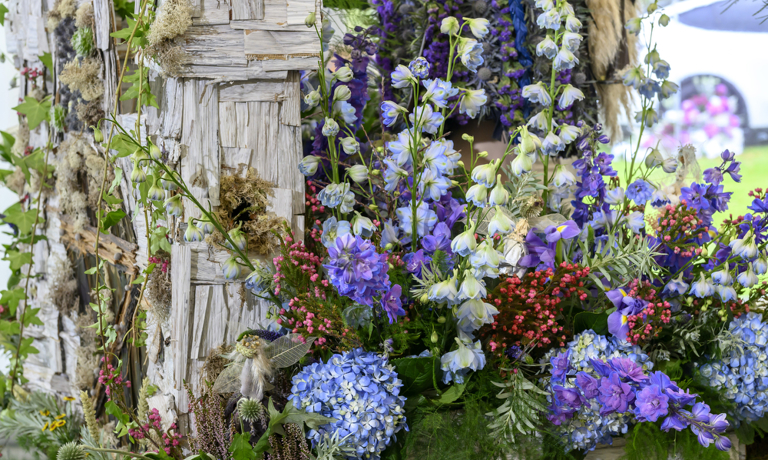 Spot Fleurs De Villes Tattoo inspired display at this month's VOYAGE exhibition in Edinburgh
We're excited to continue our partnership with Fleurs De Villes for their VOYAGE exhibition in the Royal Botanic Garden in Edinburgh.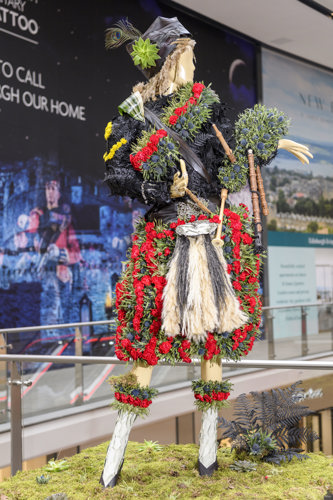 We previously partnered with Fleurs De Villes for their FEMMES exhibition at the St James Quarter in 2022 — a  floral series dedicated to significant women throughout history. Our display celebrated our own first serving female Lone Piper, Lance Bombardier Megan Beveridge. You can see the floral tribute to Lance Bombardier Beveridge, pictured right.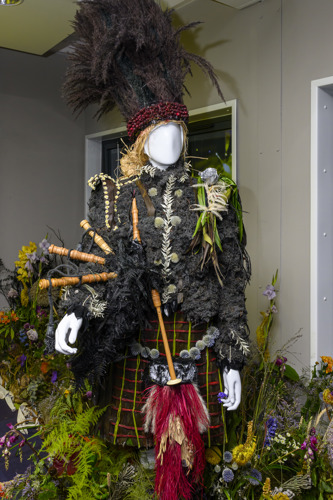 We've been delighted to continue this partnership throughout 2023. Those that joined us in our Royal Gallery this August for our Stories Show will have seen the talents of Fleurs De Villes florists in action. Edinburgh based Penelope Fleur was behind a striking floral piper mannequin, complete with foliage feather bonnet, pipes and sporran - pictured left.
Inspired by our 2024 Show theme, Journeys, Fleurs De Villes VOYAGE exhibition offered an ideal opportunity to continue our successful partnership. Making its UK premier, VOYAGE is open at Edinburgh's Royal Botanic Garden from 15–24 September 2023. Edinburgh's talented florists have come together to create a floral journey of discovery to iconic global destinations – connecting the world through flowers. We are proud to work with a number of local arts organisations and are excited by this opportunity to support our Edinburgh florists.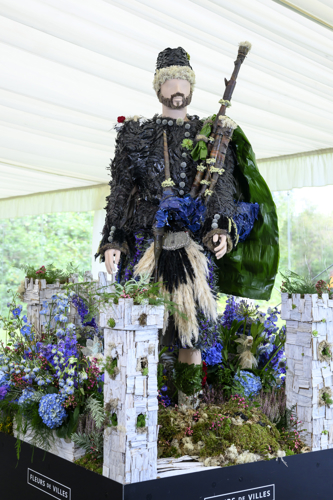 KDM Styling and Events have created a Tattoo display, complete with floral tribute to our iconic Lone Piper. The display also uses blues to represent our 2024 lead service the Royal Navy and incorporates the walls of Edinburgh Castle – pictured right. This display can be found in the VOYAGE marquee by Inverleith House within the Royal Botanic Garden. Those that explore the exhibition can vote for their favourite mannequin for a chance to win one month of flowers.
Visit Fleurs De Villes website for further information and to purchase exhibition tickets.