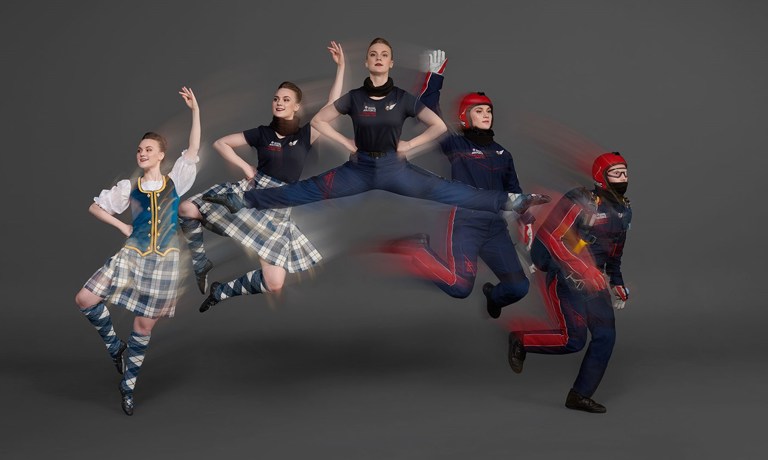 Preview Tickets on Sale Monday 23 July
Tattoo Announces Half Price Preview Tickets for 2018
The Royal Edinburgh Military Tattoo has announced that a batch of half-price tickets for its annual preview evening will go on sale on Monday 23 July at 10am.
The preview evening takes place on Thursday 2 August at 9.30pm ahead of the event's official opening ceremony (Friday 3 August). It is an opportunity for locals and tourists to get a first look at the full cast of performers that will light up Scotland's capital this August.
More than 1,200 performers will come together for the very first time on the iconic Esplanade of Edinburgh Castle that the Tattoo has called home since 1950. Performers will be joined by international media who will have access to the Esplanade during the performance, capturing the first sight of the spectacle.  
As Scotland celebrates the Year of Young People and the 100th anniversary of the Royal Air Force, the Tattoo's 90-minute showcase will explore humankind's greatest accomplishments under this year's theme, 'The Sky's the Limit'. The nightly 8,800 strong audiences will be immersed in a journey from the beginning of time right through to modern day advances, including space travel.
Brigadier David Allfrey, Chief Executive and Producer at The Royal Edinburgh Military Tattoo, said: "Each and every year I am proud and privileged to work alongside the young talent at the Tattoo.  So, this year will be particularly exciting as we shine the spotlights on the next generation encouraging them to believe they can do anything they set their mind to. 
As ever, the Tattoo remains firm to its traditions.  However, with our glorious setting, talent drawn from around the world and with giant music, lights, projections, sound, special effects and sheer synchronicity, there is something new in every frame. 
This year, we are in partnership with the Royal Air Force to celebrate their Centenary and together we will explore the heights.  While we will be telling the story of man's obsession with flight, we will also be looking to encourage everyone - whether they are young, old or in-between - to be ambitious, to follow dreams, to the limits of the sky and perhaps beyond.
Today, we have announced details of the Preview Evening.  A perfect opportunity for visitors and our home crowd to experience the electricity of our first public performance. We are delighted to welcome everyone to the Castle Esplanade to be the first to see what will be a landmark show."
The Sky's the Limit will showcase exceptional entertainment, musical talent, technical wizardry and special effects as well as the incredible displays from the UK's military, including the fan-favourite Massed Pipes and Drums – a stronghold of more than 250 pipers and drummers from the world's finest military bands. 
Preview performance tickets are available by telephone on 0131 225 1188, online at www.edintattoo.co.uk or counter bookings at the Tattoo offices.  Tickets prices range from £12.50 to £65.