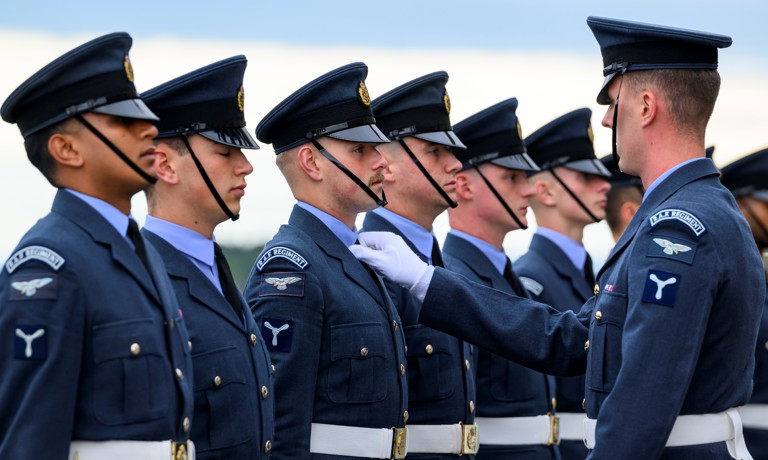 The King's Colour Squadron carry out a final drill rehearsal ahead of the last weekend of this year's Royal Edinburgh Military Tattoo.
As the Tattoo approaches its final weekend, King's Colour Squadron Royal Air Force (RAF) line up against the picturesque backdrop of Edinburgh's skyline for some final inspections.
Dressed in full military uniform, during the RAF lead service Show, the King's Colour Squadron has been delighting audiences nightly with its precision drills and entertaining the crowds with popular gaming tunes from Battlefield and Final Fantasy.
Alongside the other 800 performers from across the globe, the 2023 international cast will take to the Edinburgh Castle Esplanade this weekend for the final time as they bring this year's Show Stories to a conclusion.
The Tattoo completes its run for 2023 on Saturday 26 August. Tickets for the 2024 Show Journeys are now on sale and can be purchased here or on the phone on 0131 225 1188.