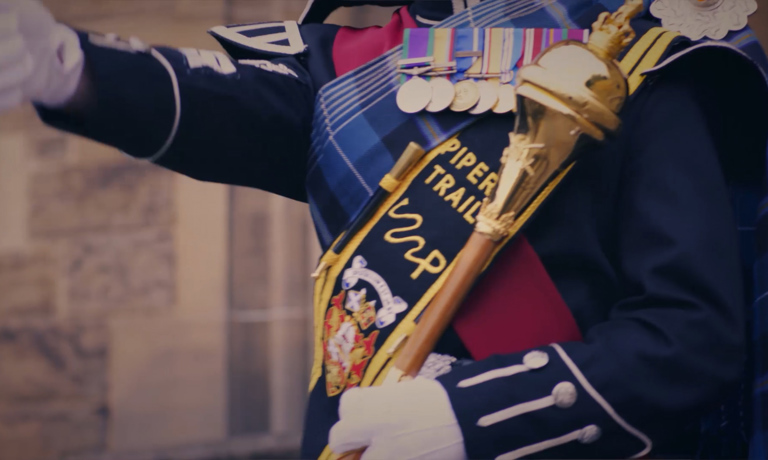 Exciting new launch night footage
Today, on Friday 7th August 2020, we mark what would have been this year's official opening night of The Royal Edinburgh Military Tattoo.
In April 2020 we took the sad decision to cancel this year's Show. We did however want to mark what would have been opening night, with a special nod to those who make the Tattoo special.

On a usual opening weekend, we'd begin a 25-night run of welcoming audience members from around the world to take their seats on the iconic Esplanade of Edinburgh Castle. Guests would have the chance to feast their eyes on the spectacular sight of the massed pipes and drums, traditional highland dance and fiddle, and the wonderful talents of cultural acts from all corners of the globe.
In this, the year of our 70th anniversary, we are particularly sad not to celebrate with you in person. August really isn't the same without our audiences, performers and staff coming together on the Edinburgh Castle Esplanade, each and every person makes the Show special.
Buster Howes, CEO of The Royal Edinburgh Military Tattoo, said: "I'm immensely proud to have recently taken the reigns of this iconic Show. The audiences we welcome year on year are hugely important to us and we want to acknowledge the continued support on what should have been the opening night of our 70th anniversary Show. Despite the very difficult circumstances, we're working hard to find imaginative and creative ways to bring you flavours of the Show that you know and love."
We can't wait to welcome you all back in 2021. Keep an eye on our social channels and website for On Sale ticket updates.