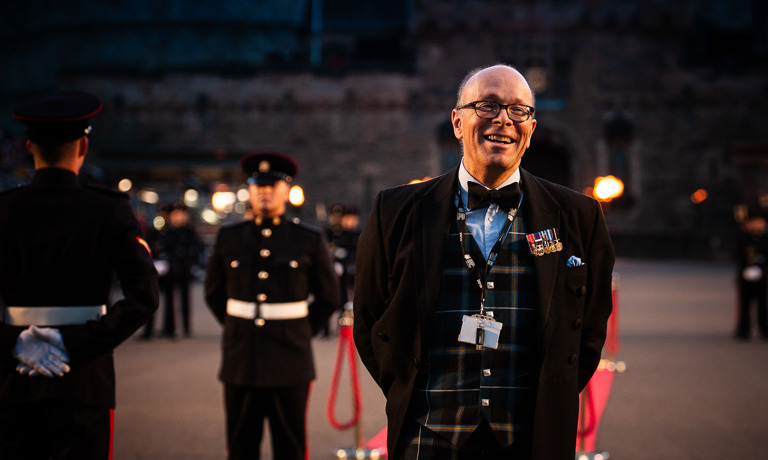 Brigadier David Allfrey MBE awarded Director of the Year
We are delighted to announce that The Royal Edinburgh Military Tattoo producer Brigadier David Allfrey MBE has been awarded the ECC Business Award for Director of the Year.
The Edinburgh Chamber of Commerce (ECC) held their annual Business Awards at the Edinburgh International Conference Centre in an evening dedicated to celebrating the achievement and successes of Edinburgh's vibrant business community.
Brigadier Allfrey will retire from his role as Chief Executive and Producer at the end of 2020. During his ten-year tenure, he has been a prominent figure in transforming the Tattoo from a much-loved annual Edinburgh event, to an ambitious international entertainment brand.
David faced stiff competition from fellow finalists, and we wish to congratulate them all on their well-deserved nominations.
Roslyn Neely – Edinburgh Children's Hospital Charity
Nicola Welsh – Held in our hearts
Michael Field – Workflo Solutions
David Allfrey – The Royal Edinburgh Military Tattoo
Marie Owens – LS Productions