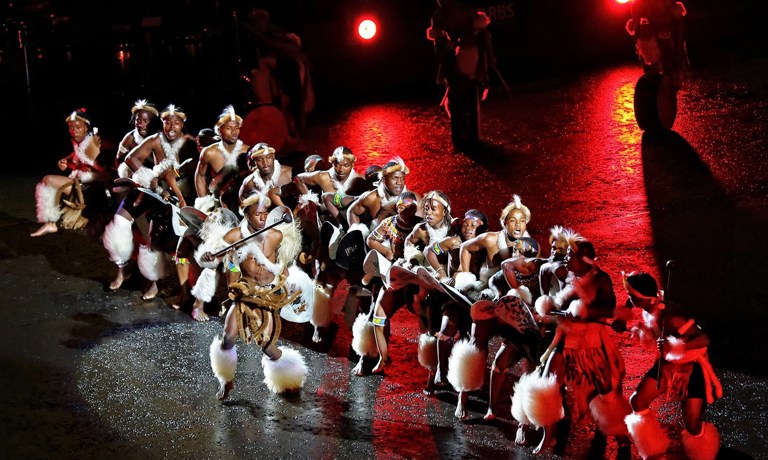 Winners announced for the 2014 Photographic Competition
Global Feel to Tattoo's 24th Photographic Competition
A picture of the exuberant iNgobamakhosi Zulu Dance Troupe has been judged the best pictorial moment of the 65th Royal Edinburgh Military Tattoo in a competition run by show organisers last summer.
Pavol Čepček from in the Nitra Region in Slovakia, scooped the £500 first prize with his eye-catching picture of the South African group performing battle songs from the KwaZulu-Natal iButho.
Joining the judging panel for the first time was The Scotsman Group Picture Editor, Roger Jonathan who, alongside Photographic Competition judging stalwarts, Photography Lecturer and former official Tattoo Photographer, Brian Swinburne and the Army in Scotland and Edinburgh Tattoo Photographer Mark Owens, examined hundreds of entries from the 4 corners of the Globe.
Taking home second place and a cheque for £250 was Pia Anderson, an archaeologist currently based in the United Arab Emirates with a photograph of the opening fanfare of a Royal Marine musician captured in the Tattoo's amphitheatre.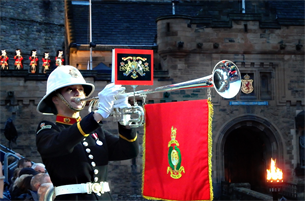 Third place and £150 was awarded to Antonie Bellemakers from Dinther in The Netherlands for his picture of the Singapore Military Police Precision Drill Squad.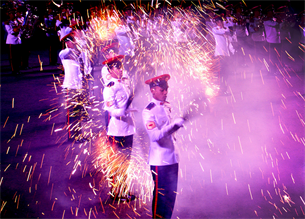 Brigadier David Allfrey, Tattoo Chief Executive and Producer, commented: "We are thrilled with the results of the competition.  We have received 100s of entries from all over the World to match the diversity of our 220,000 annual audience.  For the first time ever, the top 12 photographers all hail from outside Scotland!  A truly international result."
Nine other entries were awarded highly commended, commended, and finalist prizes. Highly commended: Frank Britton (Bristol), Colin Hampson (Bury, Lancashire) and Eva Čepčeková (Slovakia). Commended: Chris Hoddle (Bolton, Lancashire), Jo Hindes (Conwy, Gwynedd) and Hans Hoekstra (Rhenen, The Netherlands). Finalist: Suzanne Williams (Kent), Jackie Dumbreck (Dorset) and Katie Nelson (West Yorkshire).
Another photography competition – where cash prizes worth £900 can be won – is to be run over the period of this year's Tattoo, which runs from 7 – 29 August.