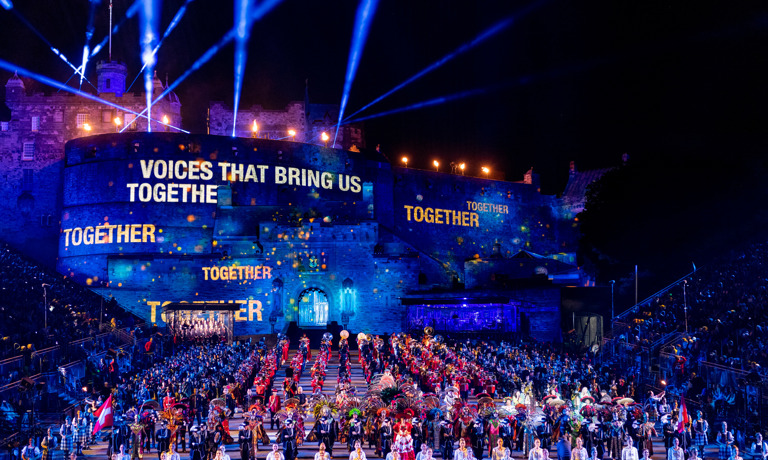 The Royal Edinburgh Military Tattoo returns to cinema screens in Australia and New Zealand in 2022
The Tattoo is set to be screened in more than 150 cinemas across Australia and New Zealand
Following the much anticipated return of The Royal Edinburgh Military Tattoo to the Edinburgh Castle Esplanade, audiences in Australia and New Zealand now have the opportunity to see this year's show, Voices, on cinema screens. The show is set to be screened on 19 and 20 November 2022 in more than 150 cinemas across Australia and New Zealand.
The 2022 show is the first from the Tattoo's Creative Director − New Zealand-born Michael Braithwaite – and explores themes of expression and connection, drawing inspiration from people across the globe.
Viewers will experience a spectacular combination of music, dance, and military precision from some of the world's leading armed forces and cultural performers from Australia (Brisbane Boys College Pipes and Drums) and New Zealand (New Zealand Army Band and The Pipes and Drums of Christchurch City), as well as the UK, Mexico, The United States, Switzerland, Germany, and Canada.
The theme of connection may be felt particularly strongly by audiences in New Zealand whose very own New Zealand Army Band performed in Edinburgh for the Tattoo for the 7th time this year, winning the prestigious Pooley Sword, awarded to the act that has made the greatest contribution to the Tattoo, as chosen by fellow Voices cast members.