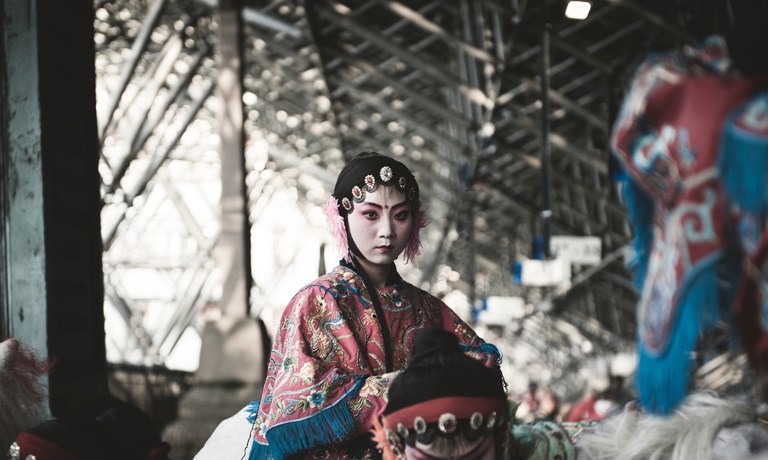 Tattoo Photography Exhibition
Thought-Provoking Tattoo Photography Exhibition
From August 7th, the Central Library on Edinburgh's George IV Bridge will stage a photography exhibition entitled 'Exposure', which presents 23 key pieces of Tattoo photography featuring many entrancing images that provide a picture-perfect illustration of the spirit of The Royal Edinburgh Military Tattoo (7-29 August).
Capturing colourful moments from recent performances of The Royal Edinburgh Military Tattoo, New York-based, Musselburgh born photographer Martin Scott Powell's work gets under the surface of the popular annual event with a selection of rarely-seen images from the Tattoo's collection.
Tattoo Chief Executive and Producer, Brigadier David Allfrey said: "Like all spectacular live entertainment, the Tattoo's images and music pass in a flash for our live audience. And, although wonderful memories remain, the BBC broadcast the show and we record the soundtrack, capturing the full magic is always challenging. Across the last 6 decades some wonderful photographs have been taken, each recording the tone and character of their time. This latest chapter by Martin Scott Powell is truly remarkable - each image tells its own story. Fabulous!"
Focusing on the diversity in the yearly production and the marked differences amongst the myriad artistes who make the iconic event the show that it is, the collection has been assembled to captivate and fascinate in equal measure. These superb images capture the imagination and creativity of the production in one magnificent single frame.
Photographer Martin Scott Powell remarked: "Working with the tattoo over the 7 years has been a truly fantastic experience. Since we started our collaboration it was always most important for me to communicate the sheer visual impact of every aspect of the show. From the character faces and impeccable uniforms of the pipe majors, to the rich colour and overwhelming beauty of the finale sequence. The images exhibited as part of this show, for me, aim to explore the magic, the atmosphere and the emotion that we all feel when visiting The Royal Edinburgh Military Tattoo."
The pictures – all of them strikingly accomplished images – are fascinating documents reflecting an event that is both thrilling and thought-provoking. This is the first opportunity to see the collection on public display, a presentation which has been fashioned by Edinburgh design agency, Nexus24.
Nexus24 Managing Director Graeme Hogge said: "We've created a mini gallery within the library that spans over 3 seamless levels showing off these stunning images to their very best, whilst providing an insight into the Tattoo. All crafted around this year's theme 'East Meets West'."
The Tattoo's Exposure Photography Exhibition, for which admission is free, is on show from August 7-29 at The Central Library, George IV Bridge, Edinburgh, Monday –Wednesday 10am-8pm, Thursday-Saturday 10am-5pm.