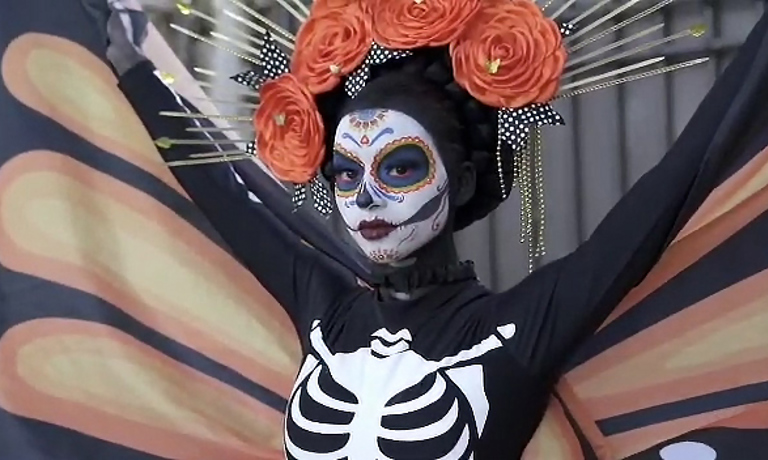 Banda Monumental de Mexico set to wow with 'Day of the Dead' makeup
Banda Monumental de Mexico is back and set to light up the stage with dramatic new 'Day of the Dead' vision at at The Royal Edinburgh Military Tattoo
Today on Cinco de Mayo, as people across the world are celebrating the best of Mexican culture, cuisine and heritage, we are excited to reveal that Banda Monumental de Mexico will be lighting up Edinburgh Castle's iconic Esplanade with a striking new Day of the Dead makeup look for the highly anticipated return to the Show.  
The 120 strong band from Mexico will be swapping their iconic masks from previous performances for traditional Day of the Dead Catrina (skull) makeup. The intricate makeup will take up to two hours to apply and each of the performers will adorn the unique Mexican design – it's a look that's set to dazzle audiences during the much-anticipated performance.  
The group have been working with 4 professional makeup artists for six months to learn how to expertly apply their makeup when they come to Edinburgh. During August each of the 20 dancers will be responsible for applying their own makeup, however the makeup artists will be on hand to help with specific details, such as figures on their forehead and chin.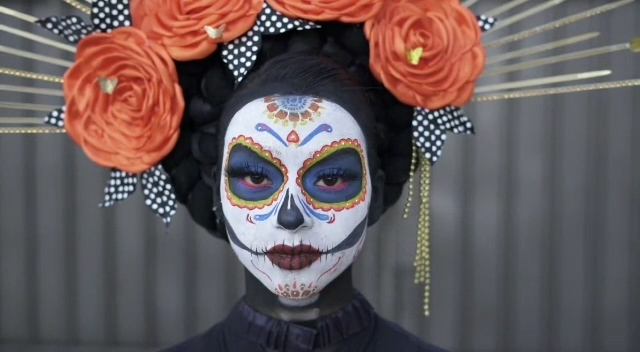 A special body paint technique makeup will be used to ensure the makeup has good coverage and is long lasting for the duration of the performance and the Scottish elements!  
The Banda Monumental de Mexico was formed exclusively for the 2018 Royal Edinburgh Military Tattoo by the Organizacion Cultural de Intercambios Internacionales México. The Show saw more 100 performers from Jaguares Marching Band, Compañía de Danza Tenochtitlan and Mariachi Juvenil Oro de Mexico brought together proudly to share traditional Mariachi music on the Esplanade of Edinburgh Castle.  
The Royal Edinburgh Military Tattoo Creative Director, Michael Braithwaite, said: "It is always a thrill to have the dynamic and exciting Banda Monumental de Mexico perform on the Esplanade and this year our audience can expect an even bigger spectacle from them.  
"I cannot wait to see bright-coloured, vivid costumes and striking Day of the Dead painted faces dominate the stage this year, bringing audience members a fusion of modern and traditional Mexican music and culture." 
This year's Tattoo theme is 'Voices' and the Show will represent the collective power and connection of voice through a spectacular combination of music, dance, and military precision from some of the world's leading armed forces and cultural performers.