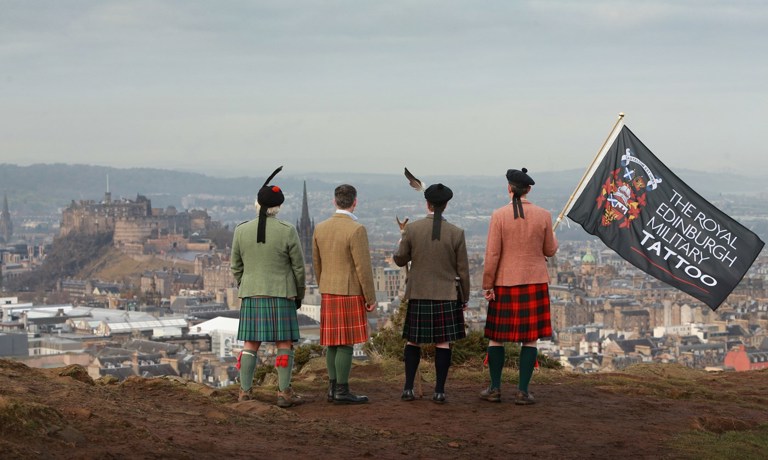 2017 Tickets on Sale Now!
The Royal Edinburgh Military Tattoo has announced tickets for its 2017 show are now on sale. 
Last month the Tattoo announced a new partnership with the Scottish Diaspora, giving clans from around the world the chance to embrace the event and take part, and today members of the MacNab, Leslie, Carmichael and Bruce Clans, dressed in their tartan accoutrements, announced the launch of the ticket sales above the Edinburgh skyline.  
Between 4-26 August 2017, twenty four performances will take place on the Esplanade of Edinburgh Castle, the iconic home of the world's best known military spectacle. Performances take place Monday to Friday at 9pm and on Saturday's at 7.30pm and 10.30pm, with ticket prices ranging from £25 to £74. 
The Royal Navy will take to the fore for next year, as the event's theme Splash of Tartan comes to life in the heart of Scotland's capital. Over 1,200 performers will celebrate with a musical showcase, historical acknowledgements and celebrations of the rich cultures of the globe who descend upon Edinburgh to participate. 
Tickets for 2017's The Royal Edinburgh Military Tattoo can be purchased online at www.edintattoo.co.uk or by telephone on +44 (0)131 225 1188.