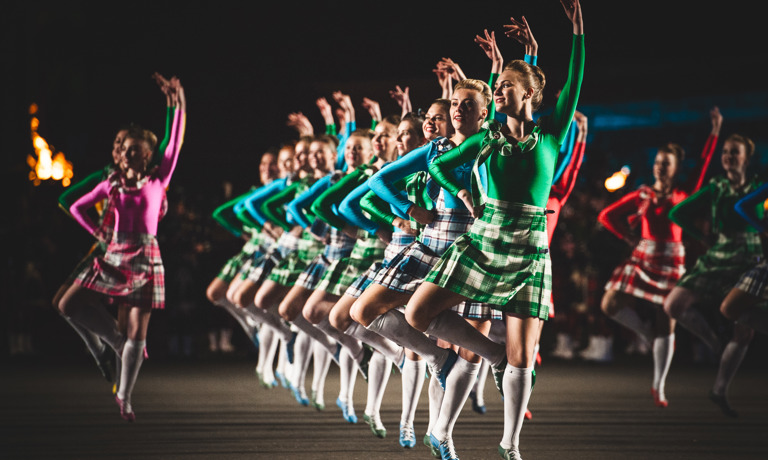 What does it take to be a Tattoo dancer?
Heartbeat pounding in your ears, hairs standing on end and the distant echoing cheers of over 8,000 live spectators ringing in your ears. Familiar sensations to those that have performed at The Royal Edinburgh Military Tattoo.
The electric atmosphere that grips the Castle Esplanade over August is unrivalled. From around the globe, a shared appreciation for Scottish culture, live music and military display brings both audience and performers alike to Scotland's Capital. 
On Saturday, over 100 dancers, based in the UK and Internationally, showcased their athleticism as they tried out for this year's Tattoo production "Voices". With a history dating back millennia, Highland Dance is an iconic part of Scottish culture and a fan favourite at our August Show.  
With over 30 years in the industry, and three World Championship titles under her belt, Aileen Robertson is a Highland Dancing legend. As Dance Director, she leads our Tattoo dancers, overseeing all auditions and choreographing the world-class routines that thrill on the Esplanade. We jumped at the opportunity to ask her about her dancing experience and what words of wisdom she can pass on to the next generation.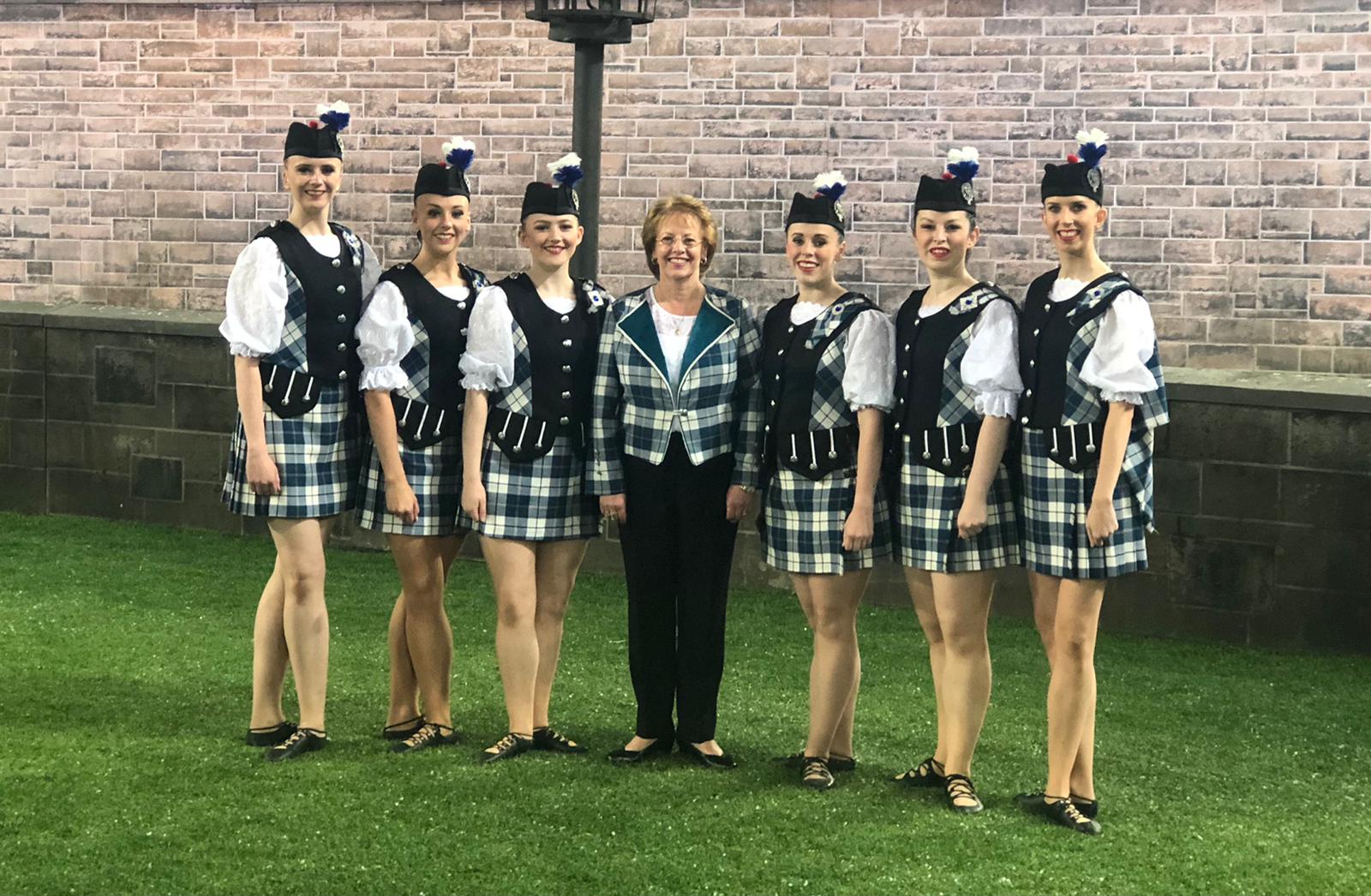 How did you get into Highland Dancing?
I started dance classes as a 7 year old at the local dance school in Ayr. I took classes in all genres of Dance. It wasn't too long before the Teacher noticed I was extremely talented in Highland and suggested I start competitions. I was competing by age 9 and have never looked back.
What words of wisdom would you impart on young dancers looking to be successful in Highland Dance?
Work hard and always try to correct your technique. Highland is based on technique and requires focus and discipline. It is a bit like being an athlete really. Young dancers need to love to dance and want to perform. They need to practise to improve their standard of technique and performance skills as they get older.
Competitions and Examinations give dancers something to work towards to improve their standard. Highland Dancing has so many opportunities to offer.
What advice would you give to dancers preparing for an audition?
Audition requirements are sent out to all Dancers on receipt of their application. Dancers are required to perform particular steps from various dances. They should arrive prepared to perform all requirements and know the steps prior to arriving for their audition. They should show their personality and enjoy their audition.

What does it feel like to perform at The Royal Edinburgh Military Tattoo?
I've only watched from the side-lines as Dance Director; however, the dancers tell me it is the experience of a lifetime. If it's anywhere near as exhilarating to perform as it is to watch, I'm not surprised!

What is a highlight from your time with the Royal Edinburgh Military Tattoo?
I have loved every minute of every year I have been Dance Director. One of the highlights was meeting Prince Charles and Prince William in the Royal Gallery and meeting Princess Anne during rehearsals at Redford Barracks.

Another highlight is watching the Dancers every night and experiencing the excitement and the camaraderie between the team. They become a family very quickly. It is satisfying for me to lead a great team of Dancers and witness what they can achieve after a few days rehearsal.

What can The Royal Edinburgh Military Tattoo offer dancers?
Friendships for life. Appreciation of what they have achieved as a Dancer. Satisfaction of the hard work and commitment they give to the Tattoo, their families, Teachers and to the RSOBHD. They are proud to perform on the esplanade. I get great feedback from the Dancers about how Dancing at the Tattoo has been a lifetime experience and prepares them for University and job skills in their future. It also gives them an opportunity to travel the World.

What are you looking forward to most about this year's Royal Edinburgh Military Tattoo Show?
All of it!

I get to work with a great Production Team who all work hard to produce a fabulous Tattoo. Each and every one of us has a passion for what we do and strive to deliver a first class show which will wow the audience every night.

I would say we are all excited to get back on the Esplanade after a two year break. I am very excited for the 2022 Show and what lies ahead.