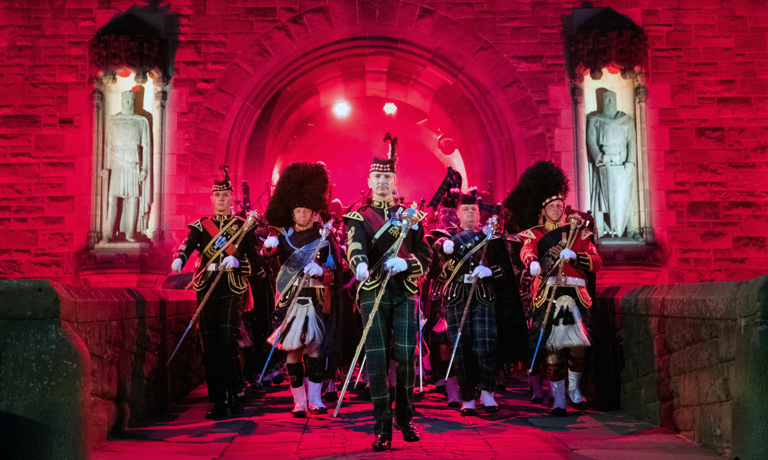 Membership Terms and Conditions
Terms and conditions
By purchasing any membership with The Royal Edinburgh Military Tattoo you enter an agreement of specific terms and conditions. Please review the sections below for details.
All Memberships
Once purchased memberships are strictly non-refundable and non-transferable.
Standard membership is based on a standard 12-month contract and starts on the date of purchase unless otherwise agreed. If you cancel your membership within 12 months any tickets you might have purchased using your priority booking will not be valid.
The Tattoo reserves the right to change the membership benefits at any time and without prior notice.
Membership benefits cannot be combined with Authorised Agent terms of purchase.
Ticket purchases and event bookings are subject to availability at the time of purchase.
The Tattoo reserves the right to cancel memberships without refund if the member or anyone in the members party, behaves in a threatening, inappropriate or abusive way to our staff, contractors, or other customers.
Any access to dedicated services are within usual business hours.
Communications
Please refer to our Privacy Policy for details on how we handle your data.
Please note that if your membership is a gift for someone aged 16 or over, due to GDPR guidelines, we are unable to accept communication opt-ins on their behalf. If they would like to receive updates from us, please ask them to email us at friends@edintattoo.co.uk.
Behind the Scenes Tour
The Tattoo reserves the right to refuse admission to the tour.
Tickets are sold subject to the Tattoo's right to make any alterations to the tour as a result of circumstances beyond its control.
If the tour has to be interrupted, abandoned or cancelled, no money will be refunded. We will however endeavour to offer the tour on an alternative suitable date – subject to availability.
Dinner with the Chief Executive Officer and Creative Director
Attendance at this dinner will be alongside other Tattoo Benefactors.
You will receive not less than 90 days notice of the date and location of this event.
The Tattoo reserves the right to refuse admission to the Dinner.
The use of recording equipment is strictly forbidden.
If Government restrictions or public health guidance prevent this event from taking place during your 12-month membership cycle then this Dinner can be rescheduled for an alternative date within the following 12-month period.
The dinner is subject to the availability of the Chief Executive Officer and Creative Director and may take place within a 12-month period.