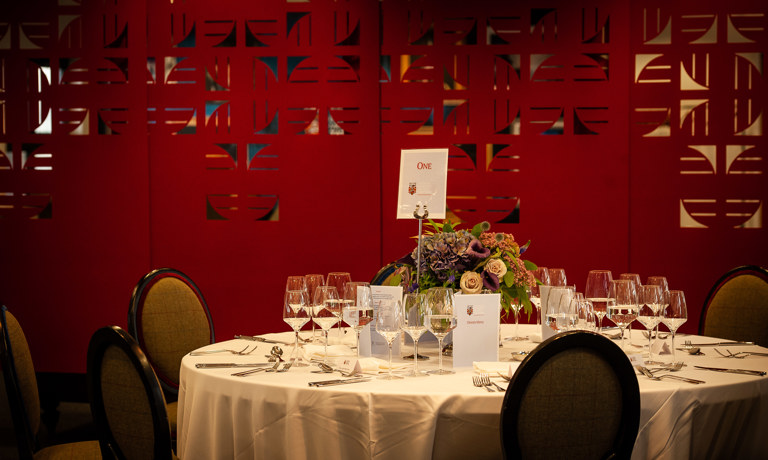 Exclusive packages
Royal Gallery Dining Experience
Private dining available
Edinburgh Castle Esplanade
Three-course meal in the Royal Gallery on the Esplanade
Key facts
A three-course meal selected by the Producer of The Royal Edinburgh Military Tattoo
A recital by members of the Tattoo cast
A VIP seat in the covered Royal Gallery
What your package includes
With fantastic views over both the City of Edinburgh and Edinburgh Castle, The Royal Gallery is a unique setting in which to relax and enjoy a delicious three-course dinner before the Tattoo performance. The menu will be a feast for the senses as the team of award-winning Heritage Portfolio chefs are self-confessed food fanatics who combine passion, creativity, culinary expertise and flair to produce exquisite dishes packed with flavour and creativity using local, seasonal ingredients. During your exquisite three course dinner with perfectly paired wines, Tattoo performers will entertain you with a brief recital. You will then make your way through the glass doors to your seats in the covered Royal Gallery where you will join the Salute Taker for the evening, Tattoo guests and dignitaries.
The services of a Tattoo representative who will welcome you on the Castle Esplanade and escort you to the Royal Gallery   
A glass of Champagne on arrival
Three course set dinner from award-winning Heritage Portfolio with paired wines selected by the company wine sommelier, followed by coffee or tea, Scottish tablet and a dram of Scotch whisky.
A brief recital by members of the Tattoo cast
A VIP seat in the Tattoo's covered Royal Gallery
A Tattoo gift and an official Tattoo Show Programme
An invitation to the Producer's post-show Champagne Reception held in The Royal Gallery 
This is a mixed dining experience and you will be seated at a shared table for dinner. 
Dress Code – Evening Wear/Business Suit
Sign up for updates