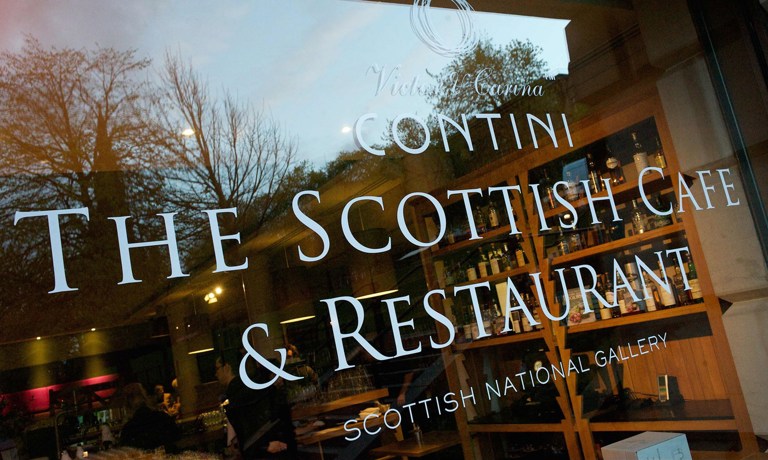 Exclusive packages
Piper's Package
Scottish National Gallery
Piped past the main queue into the Tattoo arena
Times
Monday & Friday: 6:45pm for the 9:00pm performance
Saturday: 8:15pm for the 10:30pm performance
Subject to the appropriate weather conditions, all performances of the Tattoo will conclude with a fireworks display. 10:30pm performance concludes with extended fireworks display
Key facts
A two-course light summer supper, followed by coffee or tea
A piper to lead you on foot from The Scottish Cafe & Restaurant to the Tattoo arena via Ramsay Lane, bypassing the main Tattoo queue
What your package includes
Sample the art of great food within one of Edinburgh's most famous landmarks - The Scottish National Gallery, set in the heart of magnificent Princes Street Gardens. Take a seat and enjoy a delicious light summer supper with wine in the award-winning Scottish Cafe & Restaurant.
After dinner, a piper will lead you on foot via Ramsay Lane, bypassing the main Tattoo queue, to the main arena to take your seats for the performance.
Two-course light summer supper followed by coffee or tea
A glass of Prosecco on arrival, half a bottle of specially selected wine with your meal and a dram of Whisky or gin liqueur to finish
A piper to lead you on foot from The Scottish Cafe & Restaurant to the Tattoo arena via Ramsay Lane, bypassing the main queues
A centrally located seat in Section 5 of the outdoor arena
This is a mixed dining experience and you will be seated at shared tables for dinner.
It is important to note that this route includes lots of stairs and Ramsay Lane is extremely steep and cobbled which may not suit those with mobility issues.
Sign up for updates