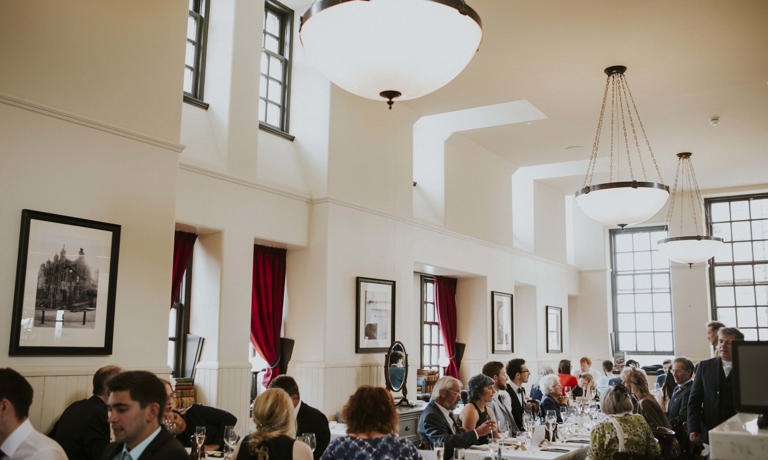 Exclusive packages
Cannonball House Package
Cannonball Restaurant & Bar, Royal Mile
Award winning Scottish dining in a historic building
Buy tickets
Times
Monday to Friday: 6:30pm for the 9:00pm performance
Saturday: 4:45pm for the 7:15pm performance
Saturday: 8:00pm for the 10:30pm performance
Subject to the appropriate weather conditions, all performances of the Tattoo will conclude with a fireworks display. The 10:30pm performance concludes with extended fireworks display
Key facts
A three-course meal made from the finest Scottish ingredients
A glass of sparkling wine, half a bottle of specially selected wine and a dram of whisky
A brief recital by members of the international Tattoo cast
A prime location seat in the outdoor arena
With a Royal Gallery Seat £435.00-£510.00
With a Premier Seat £260.00-£310.00
With a Section 10 seat £212.00-£240.00
With a Section 14 seat £191.00-£219.00
What your package includes
WINNER of the Food Tourism Award at Catering Industry Awards May 2019
HITLISTED by BBC Good Food Guide as one of the "Best places to eat in Edinburgh" 2019
Welcome to Cannonball Restaurant & Bar. A stunning three storey historic building with all the character you would expect from an Edinburgh Old Town building that dates back to the 17th Century.  Cannonball House captures all the mystery and history of the Royal Mile. Enjoy a delicious three course menu showcasing Scotland's artisan suppliers and growers in this family run restaurant, whose families have served food in Scotland for almost a century. Cannonball House is run by renowned Italian-Scots restaurateurs Victor and Carina Contini.  The couple, together with their award winning team, will ensure you have a night to remember even before you have been to the Tattoo performance.
A three course meal with half a bottle of wine with your meal and a dram of whisky with your dessert followed by coffee or tea and shortbread
A brief recital by members of the international Tattoo cast
A host to escort you from Cannonball House to the Castle Esplanade
A prime location seat in the outdoor arena with exceptional views of the performance
An official Tattoo show Programme
Whilst there is no dress code for this package, we ask that you respect your host and fellow guests and dress accordingly, i.e. avoiding short trousers and sports shoes. As you are sitting in the outdoor arena for the Tattoo performance, a warm top layer or coat is recommended
If you are purchasing this package with a Royal Gallery Seat, please note that the Royal Gallery has a smart dress code which means a business suit for gentlemen and a dress or suit for ladies. Jeans, short trousers and sports shoes are not permitted. Whilst the Royal Gallery is undercover, it is open to the front, so we ask that you dress warmly to protect from the evening chill. For your comfort, knee rugs will be available for the duration of the performance. Please note that the Royal Gallery dress code will not apply to guests dining with you who will be sitting in the outdoor arena for the performance.
This is a mixed dining experience and you will be seated at shared tables for dinner.
Buy tickets