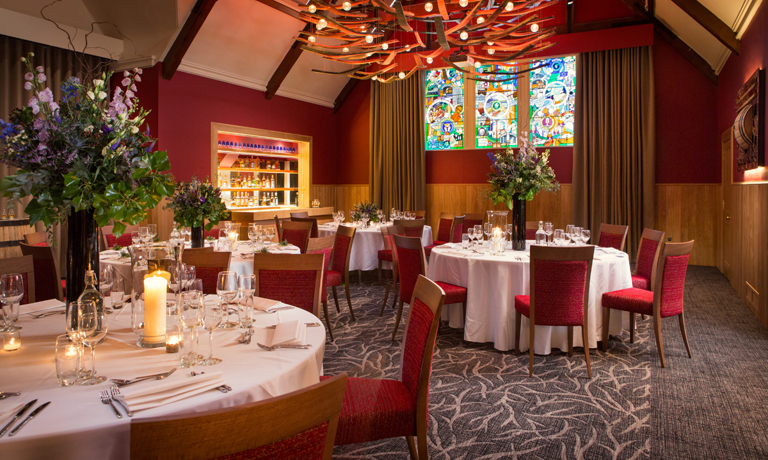 Exclusive packages
Bruce Package
The Scotch Whisky Experience, Royal Mile
Three course 'Taste of Scotland' meal with specially selected Scotch whiskies
Buy tickets
Times
Monday to Friday: 6:30pm for the 9:00pm performance
Saturday: 4:00pm for the 6:30pm performance
Saturday: 8:00pm for the 10:30pm performance
Subject to the appropriate weather conditions, all performances of the Tattoo will conclude with a fireworks display
The 10:30pm performance concludes with extended fireworks display
Price range
£260.00-£330.00
Key facts
A three-course 'Taste of Scotland' meal, followed by coffee or tea and Scottish fudge
The perfect opportunity to sample the finest Scottish produce
Sampling of three specially selected Scotch whiskies, each chosen to complement your meal and introduced to you by a member of the Senior Tasting Team
A prime location Premier Seat with exceptional views of the performance
With a Premier Seat £260.00-330.00
What your package includes
Enjoy a sumptuous 'Taste of Scotland' dining experience with wine and three specially selected Scotch whiskies in the elegant Castlehill Suite within The Scotch Whisky Experience. A beautiful location and only moments from the Tattoo arena.
A three-course "Taste of Scotland" menu followed by coffee or tea and Scottish fudge
Sampling of three specially selected Scotch whiskies, each chosen to complement your meal and introduced by a member of the Senior Tasting Team
Half a bottle of wine with your meal
A private viewing of the world's largest collection of Scotch whisky
A host to escort you from The Scotch Whisky Experience to the Castle Esplanade
A prime location seat in the outdoor arena with exceptional views of the performance
An official Tattoo Show Programme
Whilst there is no dress code for this package, we ask that you respect your host and fellow guests and dress accordingly, i.e. avoiding short trousers and sports shoes. As you are sitting in the outdoor arena for the Tattoo performance, a warm top layer or coat is recommended.
Bookings for our hospitality experiences will be based on shared tables with other guests, please be assured that suitable and appropriate social distancing measures will be in place to meet prevailing Government guidance at the time of your visit.