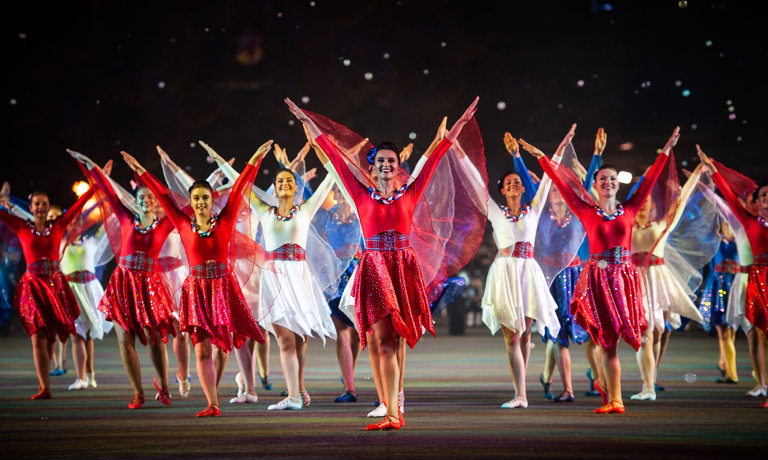 Tattoo on tour
Tattoo Dance Company
An integral part of any Tattoo, the Tattoo Dance Company celebrates the cultural tradition in highland dancing. At the same taking a great leap forward in showcasing how contemporary the art form can be.
Beyond the Tattoo
Places in the Company are highly sought after. Hundreds of dancers are auditioned every year, from across the world. Alongside, Pipers Trail and Shetland fiddle group Hjaltibonhoga, the Tattoo Dance Company has been developed to promote traditional Scottish art forms. Ensuring these cultural identities are shared internationally. In 2018 alone, they represented the Tattoo in Prague for the British Embassy, in Oslo at the Norwegian Military Tattoo and at the Silk Road Global Expo in Xi'an, China.
These keen and capable dancers come together from across the world to play their part in raising £1m for charitable causes, and enjoy an unforgettable experience performing on the iconic Esplanade of Edinburgh Castle.