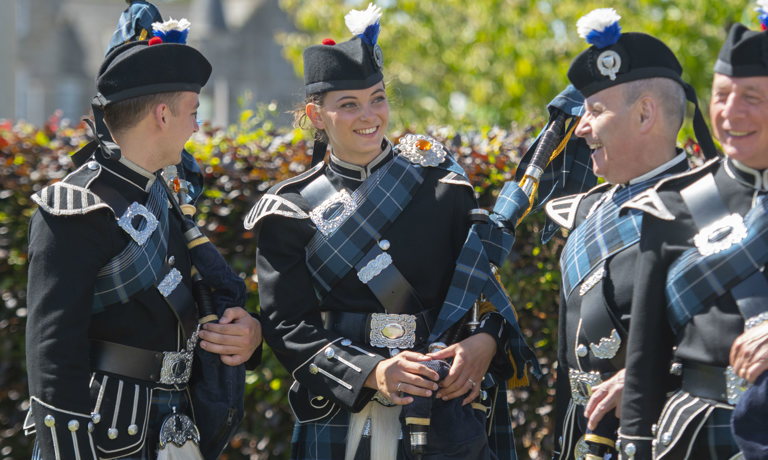 Tattoo on tour
Pipers Trail
The Royal Edinburgh Military Tattoo takes great pride in presenting Pipers Trail. With its aim of connecting pipers of the world, it was developed as a means of bringing individuals from across the globe together to form a 'house band'.
Download Pipers Trail Application Form
Beyond the Tattoo
Alongside the Tattoo Dance Company and Shetland fiddle group Hjaltibonhoga, Pipers Trail has been developed to promote traditional Scottish art forms. Ensuring these cultural identities are shared internationally. Beginning in 2014, Pipers Trail receives hundreds of applications to be part of the group during August and is regularly invited to perform overseas. Including the Dusseldorf Military Tattoo, for the British Embassy in Prague, the Norwegian Military Tattoo in Oslo and the Expo in Xi'an China.
Ever wanted to perform as part of the iconic Massed Pipes and Drums? Applications are now open for Pipers Trail 2019. Download the application form below.
Download Pipers Trail Application Form