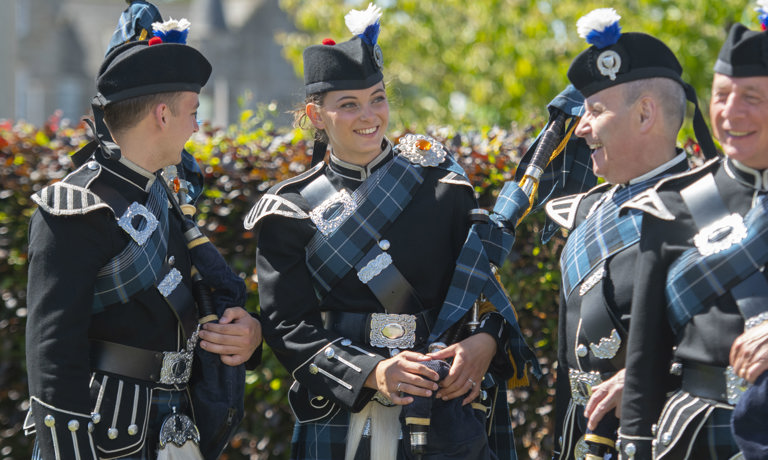 Tattoo on tour
Pipers Trail
The Royal Edinburgh Military Tattoo takes great pride in presenting Pipers Trail. With its aim of connecting pipers of the world, it was developed as a means of bringing individuals from across the globe together to form a 'house band'.
Beyond the Tattoo
Pipers Trail, in working alongside the Tattoo Dance Company and Shetland fiddle group Hjaltibonhoga, is being collectively developed to promote traditional Scottish art forms, ensuring that these cultural identities are shared internationally. They are regularly invited to perform overseas; including the German Military Tattoo in Düsseldorf, The British Embassy in Prague, The Norwegian Military Tattoo in Oslo and the Expo in Xi'an China. Since the evolution of the Pipers Trail in 2014 the opportunity has been opened for those who wish to apply to become part of the August Team; performing at the Royal Edinburgh Military Tattoo.
These keen and capable performers come together from across the world to play their part in raising £1m for charitable causes, and enjoy an unforgettable experience performing on the iconic Esplanade of Edinburgh Castle.