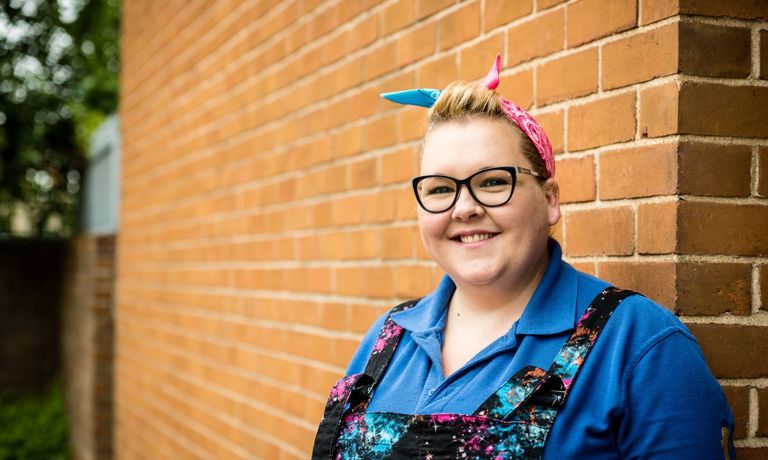 About us
Supporting ABF Soldiers' Charity
Donna: My Story
Donna, formerly of the Royal Signals, struggled with her mental health after leaving the Army. She received support from two organisations funded by ABF The Soldiers' Charity and is now in full-time employment.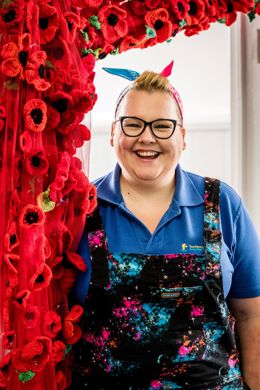 Donna became the eighth generation of her family to serve in the Armed Forces when she joined the Army, aged 17. She served in the Royal Signals for five years, mostly in Germany, until a traumatic experience resulted in her being discharged from service with mental health issues.
Following her return to civilian life, the former soldier had a difficult time progressing in her career. Going from one job to another, she ended up working in the contact centre of a bank, where she was denied promotion several times despite being there for five years. Her mental health continued to deteriorate until she attempted to take her own life. Eventually, Donna decided to quit her job and received a referral to Veterans NHS Wales, where she started seeing a therapist regularly.
Donna received extensive employment support from The Poppy Factory and Royal British Legion Industries (RBLI), two organisations funded by ABF The Soldiers' Charity. This help gave Donna the skills and confidence to begin searching for a new job. An opportunity arose with The Family Foundation, a community support charity that helps veterans and Armed Forces families with acquiring skills, education, mental health support and more. Donna was successful at interview and excelled in the post, working throughout lockdown to ensure individuals and families continued to receive virtual support.
When working at The Family Foundation, Donna said, "I love my job. It's such a refreshing change to want to come to work and my boss is really supportive. It's fantastic to be able to make a difference and offer emotional support to people I can relate to."
Donna has continued to progress in her career, recently securing a role as Coaching Support Worker at Links – a role she was appointed to as a result of her work at The Family Foundation.
ABF The Soldiers' Charity is proud to support organisations like The Poppy Factory and RBLI that provide expert employment support to the Army family as they adapt to life after service.
Visit the ABF Soldiers' Charity website